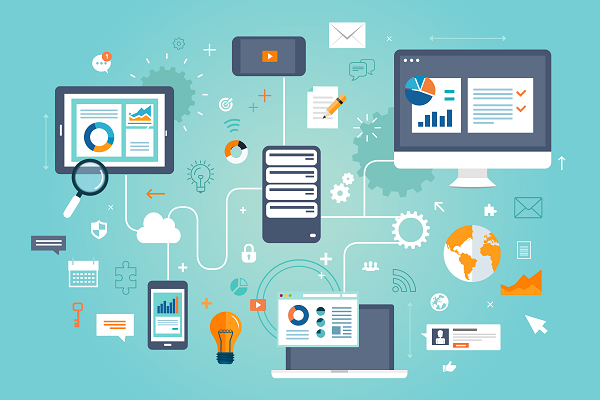 We know that criminal cyber activity has increased since the beginning of the pandemic. Cyber criminals moved quickly to target the new vulnerabilities of our rapidly altered working arrangements. To meet these threats, the security and management of devices has become critical.
Endpoint management hasn't been particularly high on the cyber security agenda for the last decade.
Not since its heyday, when the rapid development of new smartphones meant that "bring your own device" (BYOD) suddenly became a hot topic in IT circles, has endpoint management been so talked about.
Often, facilities, HR and IT management developed processes and policies that tackled the BYOD trend in other ways and so practical applications to manage endpoints fell off the corporate agenda. The rise of the Internet of Things (IoT) and the proliferation of (often unsecured) connected devices was beginning to push endpoint management solutions back into the limelight, but it has been COVID-19 which has catapulted endpoint management to the top of the cyber security essentials wish list.
COVID-19, the work-from-home trend and the state of cyber security
When the pandemic struck and the country went into a state of national lockdown, the business imperative was to keep the show on the road. Workers made use of what they had, often connecting to business networks on personal computers via home Wi-Fi.
Mimecast's latest State of Email Security report(1) made clear that, "To add to the complexity, many global corporations have been forced to adopt remote working policies for office-based employees to help ensure the safety of the workforce during the COVID-19 pandemic, and threat actors have followed them home. An increase in the variety and volume of attacks is inevitable given the desire of financially- and criminally-motivated actors to obtain personal and confidential information."
It states that email-borne attacks have increased 64% in the last 12 months.
To protect themselves from new and opportunistic cyber attackers, looking to exploit the pandemic and the new ways of working it has inspired, organisations are turning again to endpoint management solutions.
Protecting endpoint devices – whatever and wherever they are
Securing all devices connecting to your network and accessing your corporate data is an essential part of securing the new WFH reality.
For most organisations, there are two great ways to do this.
First, you can use the tools available to you under your corporate enterprise Microsoft licence agreement. Microsoft Endpoint Manager provides unified endpoint management of corporate and BYOD devices of all kinds in a way that protects corporate data. Meanwhile, Microsoft Intune enables you to set application and usage policies that match your organisation's own risk appetite. For example, you can prevent file download to unmanaged devices. Plus, you can manage apps, patching, updates and policies, even for non-Microsoft devices.
Secondly, there's also another great option: BitDefender Gravity Zone. BitDefender's highly rated anti-virus solution is ideal for small to medium-sized businesses which might not have the enterprise-grade Microsoft licence agreements in place.
It is designed to enable you to protect your network, laptops, desktops, servers and virtual machines whether you are using Apple OSX, Microsoft Windows or Linux. BitDefender can help to protect against spyware, computer viruses, worms, trojans and other IT security threats.
Choosing the endpoint manager your organisation needs
Both of these tools and approaches enable organisations to simply and easily introduce an enterprise-grade approach to endpoint management – whatever your organisational and work-from-home setups.
Both give you an understanding and an overview about what is happening on each of the devices that you manage that you simply wouldn't otherwise have.
Both of them solve the new security challenges that we face post-COVID, as well as tightening up your management of IoT and connected devices. It matters less which you use: either is a great start. The important thing is to implement one of them.
If you'd like help or advice from our team about which one might be a better fit for your operations, or would like help understanding what each solution can deliver or how to implement it, please get in touch.
You can reach the Grant McGregor team here:
Want more info?
Read more about Microsoft security tools here.
Read more about BitDefender here.
Read more about our post-COVID IT recommendations in our COVID keepers blog here.


Sources:
1. https://www.mimecast.com/resources/ebooks/the-state-of-email-security-report/
Just wanted to say a big thank you to Dan for his help today. Above and beyond and very patient with a beginner like me.

- Read in full
Pegasus Couriers
Daniel Floyd, Pegasus Couriers