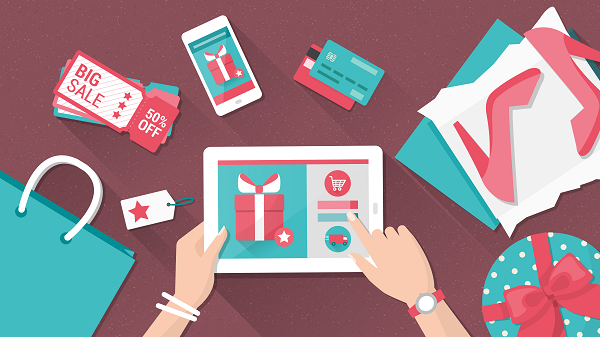 2020 has been a year like no other. One of its defining characteristics has been how much of our lives have migrated online. This makes our annual advice about how to stay safe online during the festive period more important than ever.
The Christmas rush always inspires a flurry of online shopping – and the amount and proportion of money spent online grows steadily larger year after year. This year, online retailers are expecting a bumper year. Our appetite for online shopping has already grown throughout 2020. But the rising virus rates in so many parts of the UK have made online shopping even more attractive in recent weeks.
Unfortunately, where there's money being spent online, there are also scammers, hackers and malicious actors. 2020 has seen an increase in cyber-attack activity as well as a rise in ecommerce.
It's therefore wise to be extra vigilant when shopping online this Christmas. There are a number of things you can do to protect yourself.
#1. Ensure all your anti-virus software is up to date
It's always a good idea to give your anti-virus solution a quick health check every now and again. Are you using the latest version? Is it active? Have you got it on the right settings?
While you're at it, make sure you are using the latest version of your operating systems and patch and update your other applications too. Take every opportunity to practice good digital hygiene.
#2. Be careful about the links you click
It can be tempting when you see a great offer on a web banner to click through to use the discount code or access the great deal. But not all ads are what they seem. Be wary. Be especially wary of popups. If in doubt, don't click through.
#3. Stick to shopping with reputable retailers
Sometimes the best deal isn't the item with the best advertised price. If it turns up three months late or doesn't arrive at all, saving 10% saving on the purchase price doesn't seem such a great deal. Stick to websites that you trust. This year, if you can shop with local shops online then do so. Local high street retailers really need our support. Plus, you may have the option to pick it up in person – saving a few carbon miles at the same time.
#4. Use secure payment methods
Use secure payment methods. Credit cards offer greater protection generally than bank cards. Never agree to go off the platform you are using to get a better deal. And never pay money direct into a seller's bank account.
#5. Always log out of your account
Don't leave yourself signed into shopping websites, especially those where your payment details have been stored. If you are automatically directed to a payment by PayPal page, it can also be worth making sure you have not remained logged into your PayPal account. If in doubt, check and logout.
#6. If it seems too good to be true, it probably is
Scammers use the offers of great bargains to draw us in. We're so excited by the deal, we let our guard down. Be careful when a deal seems to be good to be true. Even websites that seem to have an established presence occasionally practice these tricks – taking orders for items when they don't have the stock. They fish you in with a good deal, then only the other items arrive. If you have concerns and if you can, call to confirm before placing your order.
#7. Give to charities through official channels only
It's sad to admit that if you want to be sure your donation is going where you want it to, you should donate directly to the charity if you can.
#8. Think twice before opening an email
Spam is at a peak at this time of year, so be careful about which emails you open. And be especially careful about the links you click on in an email. Ideally, if you can go straight to the website without following the link, that is the best policy to adopt.
#9. Check your bank statements
At this time of year, when a lot of money is typically going in and out of our bank accounts, it is worth being extra vigilant on incomings and outgoings. If you don't recognise anything, contact your bank immediately.
#10. Secure the rest of your family's devices too
Make sure the devices used by the rest of your family members are also up to date with their operating systems and anti-virus and anti-malware solutions. If you are giving devices as gifts to your children, unpack them and set up the parental controls before the big day. This way you can't be caught out by extra spending on in-app purchases while you're busy with the Christmas dinner!

Following simple rules can help you to keep your digital experience safe this Christmas.
Share these tips with friends and family as well, to ensure that they are also following best practice.
This way, we can all stay safe online this Christmas and won't wake up to any nasty financial surprises on the other side!
Until then, we wish all our customers and supporters the very best wishes for a Merry Christmas.







Just wanted to say a big thank you to Dan for his help today. Above and beyond and very patient with a beginner like me.

- Read in full
Pegasus Couriers
Daniel Floyd, Pegasus Couriers