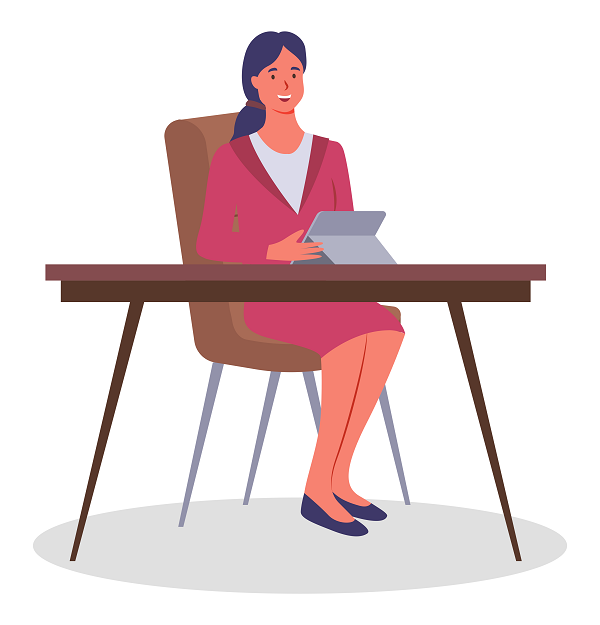 If you're thinking about conducting a hardware refresh ahead of staff returning to the office, what is going to be the best choice for your organisation? The Grant McGregor team considers the benefits of opting for Microsoft Surface devices.
Many of our customers rolled out laptop devices in a hurry last year in response to the sudden need to enable remote working in March 2020. However, we know that there are still many among you who are thinking about undertaking a hardware refresh in 2021.
COVID-19 has taught us all a lot about the need to be agile. It's also boosted the need for – and desire for – remote and home working for a lot of people and a lot of organisations. As organisations rethink their office space in light of COVID-19 and the social distancing rules that remain in place, agility becomes even more important. None of us really know what the next "new normal" is going to require.
As a result, it makes sense to retire old desktop machines as soon as is viable and to move to laptop and other more mobile devices, such as tablets, laptop/tablet hybrids and – even for low users of IT – simply a mobile phone.
About Microsoft Surface
Of course, the hybrid laptop/tablet offers the greatest agility of all – and this is perhaps what the Microsoft Surface devices are best known for. Inevitably, this has got a lot of organisations thinking about the Surface devices this year.
However, the first thing it is important to acknowledge is that the family of Microsoft Surface devices is diverse. It ranges from the interactive Teams-enabled whiteboard of Microsoft Surface Hubs to the lightweight Surface Go tablet with keyboard – and almost everything in between! This offers the not-insignificant advantage of you being able to meet almost all user needs from a single device family.
Given that the interoperability of the Microsoft Surface devices, Windows 10 and Microsoft 365 apps, including Microsoft Teams, choosing Surface does a lot to ease user acceptance and IT administration. And meeting all user needs within a single product family – and what this means for user collaboration and ease of support – only strengthens those advantages of opting for an all-Surface rollout.
Then there are the Microsoft security and device management tools that work seamlessly with the devices and for which the devices are optimised. The ability to complete "no touch" deployment of devices thanks to the use of Microsoft InTune and AutoPilot is a massive advantage. These management tools really enable you to strengthen your security posture across the whole Microsoft estate while at the same time easing the burden on IT administrators – freeing them up to do more value-adding work.
Choosing the right Microsoft Surface for your organisation
As we've mentioned, the Surface family of devices spans a broad product range. There's something for every use case. This makes it really easy to standardise on a single product family without compromising on attuning device rollouts tightly to user needs.
We favour the approach of developing user personas around what each persona needs from a device. You then match all the different job roles in your organisation to one of the personas you've developed. It's then very easy to match each persona with a suitable device – and, consequently, match each member of staff with a device that is best suited to them.
For example, store staff might need a lightweight tablet form, office staff need a standard laptop form, while sales people and others on the road prefer a two-in-one model, and designers or video editors want a high-powered beast with a large touchscreen and incredible graphics capabilities.
It's possible to meet all of these needs within the Surface family of devices(1):
• Surface Go – the smallest form of laptop/tablet hybrid, but still with an all-day battery life.
• Surface Laptop 4 – affordable all-rounder.
• Surface Pro 7 – the best two-in-one.
• Surface Book 3 – the best for power users.
• Surface Hub 2 – incredible interactive whiteboard.
Let's now consider some of the features of the Surface family of devices that are going to delight users too.
What are the other key features of Microsoft Surface that we love?
Different Surface devices have different strengths, of course, but they do share common features that make them desirable to users.
#1. High quality audio and video
Audio and video quality is really important in these days of video conferencing and the Surface family of devices delivers high-quality performance. The Surface Hub 2's(2) integrated far field mikes are brilliant for Teams conferencing.
#2. Windows Hello
Once you've got used to how easy it is to log in via the Surface's Hello IR camera and Windows Hello(3), even a fingerprint sensor feels like a chore!
#3. The two-in-one option
The original form of a Microsoft Surface with kickstand and keyboard doesn't seem so ground-breaking anymore, but the ergonomics still tick all the right boxes.
#4. The Surface Pen
The notetaking capabilities stretch across the entire range and add a depth of functionality that once you get used to, you won't be able to work without. Fantastic with the Surface Hubs for group whiteboard collaboration.
#5. A good balance of prestige and affordability
The staff want iPads and iMacs – especially the client-facing staff. You're concerned that if customers see you blowing so much on high-end tech, it doesn't give them the right message. You want to give your staff what they need and make them feel invested in and valued, but you also need to ensure that solutions are affordable. This is exactly where Microsoft has cleverly pitched the Surface family – delivering a great balance of prestige and affordability.
#6. And for administrators…
With Windows 10 installed with its advanced security features and the ability to manage each Surface device seamlessly with Microsoft InTune, the family of devices delivers huge wins for administrators too.
These essential features already making a strong argument for at least adding Surfaces to your short list.
Is Microsoft Surface right for you?
If your organisation is a firmly committed Microsoft house, then there are many reasons for looking at Microsoft Surface.
But even if you decide that the Microsoft Surface devices aren't for you, there are good reasons for choosing a device that does work for your organisation and standardising on it: from volume discounts, to streamlined support and maintenance, to common working practices. A single, consolidated solution makes maintenance easier, empowers users to support each other and share knowledge, and delivers greater returns on investment.

If you are thinking about refreshing your desktop or laptop devices, why not speak to the Grant McGregor team? As well as helping you identify which devices best suit the needs of your team, we can access volume discounts with major suppliers – accessing our advice might help you reduce the cost of your rollout.
Contact us today to see how Microsoft's Surface or products from our other trusted providers can help your team work and communicate efficiently and securely.


Sources:
1. https://www.microsoft.com/en-gb/p/surface-pro-7-for-business/8qpr2sd9ztfw
2. https://www.microsoft.com/en-gb/p/surface-hub-2s-for-business/8xgr3x8n3768
3. https://www.microsoft.com/en-gb/windows/comprehensive-security
Just wanted to say a big thank you to Dan for his help today. Above and beyond and very patient with a beginner like me.

- Read in full
Pegasus Couriers
Daniel Floyd, Pegasus Couriers