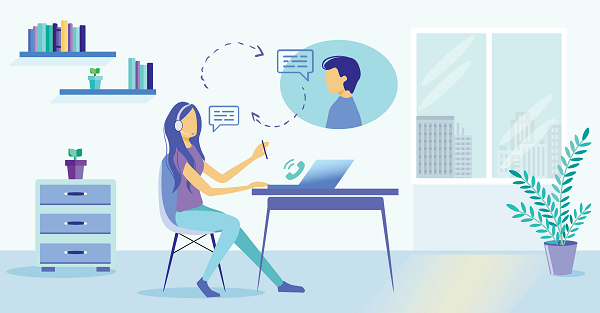 Remote working has required a plethora of new solutions to be introduced to help us collaborate more effectively throughout the lockdowns. As we remerge into the next "new normal", it's an opportunity to review and streamline the various tools and systems in play.
Digital communication has been on a steady upwards curve of adoption for a long time. Then, suddenly, when the first lockdown happened last year, the adoption rate rocketed. Twelve months on, most of us have probably participated in more video conferences that we might ever have thought we would in our lives.
The Video Conferencing Boom
In the early stages, multiple video conferencing tools emerged. The big players like Zoom and, more latterly, Microsoft Teams have swept up most of the business. In a corporate context, most organisations have standardised on Microsoft Teams for security reasons and for the tight integration with the other Microsoft 365 tools.
The ability to have all chat messaging, video conferencing, voice conferencing and associated documentation – from whiteboards and Word documents to call recordings and project plans – all in one place has streamlined and centralised many of the essential tools and information needed for work. While this is useful in the office, it's critical for home working.(1)
As a result, this technology has been invaluable over the last twelve months or so. And our collective adoption of it over this period isn't something that is likely to be reversed. We've seen and experienced the benefits first-hand.
It's likely that, as we start returning to offices and other shared working environments, our use of video conferencing and other digital communications channels will continue. This has implications for the way we manage all our communications channels moving forward.
The Need to Improve Working-from-Home Provision
With office apps and communication tools neatly bundled up in Microsoft Teams and Microsoft 365, the loose end in our essential office tools becomes our telecoms. While organisations have complete visibility of the communications that happen via Microsoft Teams for management, audit and compliance purposes, there's a huge compliance gap between this provision and the communication that is necessarily happening via home phones and mobile phones during lockdown.
Using personal mobile phones has several disadvantages for individuals and the organisations for which they work:
• Staff are giving out personal numbers
• There is little oversight of the activity
• Advanced call routing and redirects are difficult if not impossible
• There is no way to separate work and personal calls
• There is no integrated call recording facility for compliance
• If staff are using personal mobile numbers, the onboarding and offboarding of staff becomes more problematic
In particular, the risks around onboarding and offboarding are high. When staff leave, the clients and partners they worked with may be calling the wrong number. This is inconvenient for clients and risky to the business.
Ideally, there needs to be a simple way to redirect these calls and for new staff to be set up from day one to be immediately visible and available. Issuing company-specific devices might be one option, but few of us want to carry around two mobile phones.
If you are feeling any of these challenges, then now might be a good time to consider 365 Business Voice Pro.
What is 365 Business Voice Pro?
365 Business Voice Pro is a simple addition to Microsoft Teams designed to work seamlessly with Microsoft 365. For this reason, you may also have heard it called Teams Voice, but this is a misnomer because the functionality goes way beyond a Teams Voice call. In fact, 365 Business Voice Pro adds essential business calling features.
These include:
• Calls can be taken from anywhere, on any device through the Microsoft Teams app on desktop devices, mobile devices, mobile phones, and desktop phones
• PBX features such as the ability to queue calls and call transfer
• Forward calls to a group
• Dial-in audio conferencing for up to 300 people at once
To use Business Voice, you must have a qualifying Microsoft 365 Business subscription. The solution can support up to 300 licensed users.
Moving into the Recovery
The integration of voice traffic with the rest of your business communications makes a lot of sense for a remote and distributed workforce. But, as we move out of the pandemic and into the recovery phase, it continues to hold some significant advantages.
For one, if you do still have them, migrating to 365 Business Voice Pro offers an opportunity to remove desktop phones from your office. Since calls can be taken on a PC, laptop or mobile device, staff truly only need a single device.
Second, it helps you manage changing patterns of work. Most business analysts expect the transition to home working that many of us have experienced during the pandemic to have lasting effects. The CIPD(2) reported that home working is set to double post-pandemic, so embedding tools that support remote working is going to be good business practice moving forward.
Furthermore, once these practices are embedded, the wider promise of a distributed and mobile workforce can be exploited – giving you access to a global talent pool and giving staff more flexible working options. And, of course, in this scenario, the ease with which you can manage the onboarding and offboarding of mobile and remote workers will be significant.

Would you like to know more about 365 Business Voice Pro? The Grant McGregor team can help:
Sources:
1. https://www.ons.gov.uk/employmentandlabourmarket/peopleinwork/employmentandemployeetypes/bulletins/coronavirusandhomeworkingintheuk/april2020
2. https://www.cipd.co.uk/about/media/press/home-working-increases#gref
Just wanted to say a big thank you to Dan for his help today. Above and beyond and very patient with a beginner like me.

- Read in full
Pegasus Couriers
Daniel Floyd, Pegasus Couriers