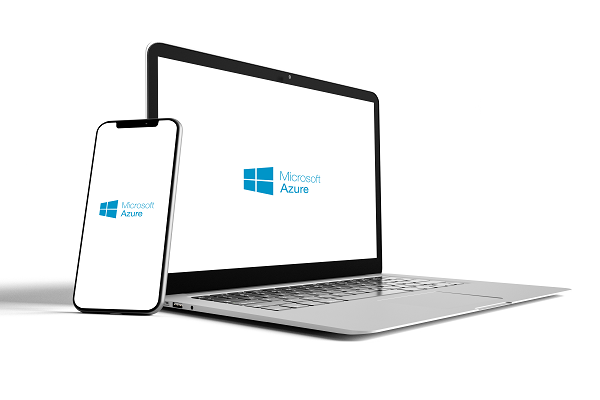 Business analysts are warning that the pandemic is widening the gap between organisations which were ahead with their digitalisation projects and those who were already behind. What should organisations be doing now to make sure they don't lose competitive advantage?
The COVID-19 pandemic has led to a new reliance on digital infrastructure and connectivity. As a result, says the World Economic Forum(1), the digital divide could widen.
The widening digital divide
Business analysts have warned that organisations that were already ahead with their digitalisation programmes have simply fast-tracked their plans in order to weather the pandemic and enable the necessary remote working practices.
By contrast, those organisations which were already behind were not prepared to deal with the unexpected when it hit. As a result, the transition to remote working was much harder. Instead of fast-tracking existing plans, they struggled to find the tools to carry on.
These differing experiences have seen digital leaders push ahead and digital laggards fall further behind. So, what can such organisations do to catch up?
Cloud solutions help organisations to catch up
Commentators have been extolling the benefits of the "business agility" that comes from cloud computing for over a decade. The last twelve months have been a crash course in what that means in practice.
However, the notion of "the cloud" is quite amorphous. It means many different things – and it spans a multitude of different solutions. "Cloud" is everything from a single user of a software-as-a-service application such as Salesforce, to a game you might play on your phone or iPad.
So, what should be the starting point for an organisation's move to the cloud?
Start with Microsoft 365
Today, the Microsoft Office 365 suite of products is most organisations' first foray into cloud.
It has many benefits: the bundling of all the day-to-day productivity apps on which most of us rely, the avoidance of needing an email server on site, the elimination of needing local backups and updates, straight-forward sharing and collaboration features across the Microsoft office apps and documents and, of course, the tool that has got most of us through the pandemic: Microsoft Teams.
Switching to Microsoft 365 makes a lot of sense both from a user point of view (improved productivity and easier collaboration) and from an IT management point of view (why not let Microsoft manage the infrastructure on which your essential apps are hosted?), so it's not surprising that it is frequently the first step in an organisation's cloud migration journey.
How do you give remote users access to other essential business apps?
While migrating from an on-premises set of Microsoft Office apps to the cloud-hosted Microsoft 365 bundle of email and office apps is a relatively straight-forward process with obvious and immediate benefits, there are probably a number of other specialist applications your business users will need to use in the course of their day-to-day work.
Perhaps, your finance team need access to an on-premises Sage accountancy software? Or your sales and marketing teams need access to the CRM system?
Traditionally, the best way to serve these applications up to remote users was via a remote desktop application such as Citrix or Terminal Services. However, Microsoft has a better cloud-based alternative to these solutions: Windows Virtual Desktop(2).
What is Windows Virtual Desktop?
Windows Virtual Desktop is a modern remote desktop Azure-based infrastructure service from Microsoft. It can be used for publishing multi-user Windows 10 desktops, single-user personal virtual desktops and even to publish applications.
Users can get to the apps and files they need in a number of ways: through a browser, through a full desktop, or as published apps that are accessible straight from the start menu of your local PC.
The drawback? Your files and apps must be hosted in Microsoft Azure, Microsoft's platform solution for hosting systems and servers in the cloud.
Remote access of older, legacy apps
We've found that the main thing holding back organisations from moving to the cloud is having applications on premise, such as Sage or SQL, that need to run from a server. With Microsoft Azure, these servers can all be run in the cloud which removes the need for customers to buy or renew servers on premise.
Of course, not all everyday apps are as easy as Microsoft 365 when it comes to cloud migration.
Older legacy apps or applications that have been bespoke developed to fulfil a particular business need or process may not lend themselves to cloud hosting. Even a "lift and shift" approach can be problematic if the technologies and servers used are not supported in the cloud.
However, we have found that there is usually a solution when migrating on-premises workloads to Microsoft Azure. There are often several solutions in Azure to any hosting requirement.
Pairing WVD with Microsoft Azure
The benefits of moving workloads to Azure include the traditional benefits of cloud: no need to purchase and maintain servers, hardware or even a server room on site; expert management of infrastructure; greater responsiveness and agility in managing compute resources; enhanced resilience; improved options for security, data management and RTO and RPO objectives.
For organisations that are already running Microsoft apps and operating systems(3), the advantages go further: tight integration of apps and infrastructure; access to enhanced security tools; remote management of devices(4) and, of course, the use of Windows Virtual Desktop.
The combination of these two products – Windows Virtual Desktop and Microsoft Azure – makes hosting a client's whole infrastructure much easier. Things no longer need to be disjointed, with some bits in the cloud and some bits left on premise. Everything can be run in the cloud much more easily.
This means that, by using Windows Virtual Desktop and Microsoft Azure together, customers can potentially do away with all of their internal infrastructure and the frustrations and costs of maintaining it, while also making it easier for users to access the applications and information they need.
Opening options for future optimisation
What's more, this kind of wholesale migration perfectly sets up organisations to leverage additional cloud benefits.
Migrating servers to Azure can be just the first step in a much more ambitious cloud journey if you wish.
Once you are in Azure, you can begin to explore the other tools and ways of working that the platform offers.
You can drive efficiencies through the development and use of cloud native apps, for example, or use Microservices to enhance integration, or optimise the flexible use of resources to improve agility, reduce costs and respond to business demand.
Would you like to know more?
The Grant McGregor team is always on hand to answer your questions and to offer help and advice. Please contact our team today on 0808 164 4142.

Sources:
1. https://www.weforum.org/agenda/2020/07/covid-19-could-widen-the-digital-gap-here-is-what-is-needed-now/
2. https://azure.microsoft.com/en-gb/services/virtual-desktop/
3. https://customers.microsoft.com/en-us/story/1345448922397299445-downehouse
4. https://customers.microsoft.com/en-us/story/1337828859151897422-waverton
Just wanted to say a big thank you to Dan for his help today. Above and beyond and very patient with a beginner like me.

- Read in full
Pegasus Couriers
Daniel Floyd, Pegasus Couriers