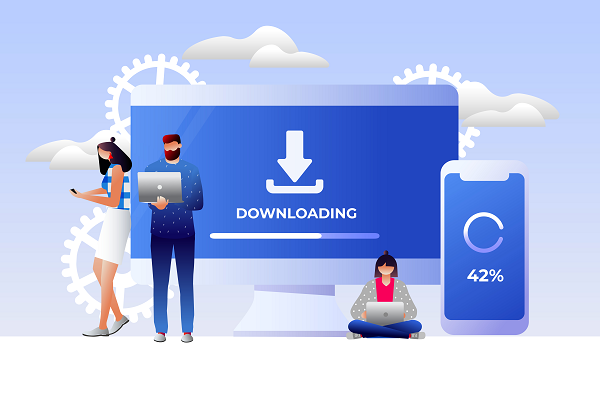 Sometimes, when we're talking to a new potential client, they'll ask us whether they will need to make changes to their systems in order to work with us. The short answer? It depends. Here's why.
When it comes to IT outsourcing, we know there isn't a "one size fits all" solution. We have systems in processes in place, of course, that we've developed over the years. But so do you…
That's why the picture is a little more complicated than a simple "yes" or "no" answer.
The things you must switch
If you are going to be working with a new IT partner, there will be some systems and software you will need to be prepared to change.
Perhaps the most significant of these will be the security information and event management (SIEM) software. Not everyone has a SIEM solution in place, of course, especially smaller organisations.
However, for those that do, you are going to need to be prepared to move on to the new IT supplier's SIEM solution.
Other solutions that any supplier will insist you use will include the helpdesk management or IT service management (ITSM) solution in play. Perhaps you have an internal system your own team used for support? Or perhaps your previous supplier had a system for logging helpdesk requests.
When you switch to using Grant McGregor as your IT partner, we're going to furnish your team with an integrated ITSM that is easy to use, log requests, track responses and generate reports. We think you'll be relieved to switch up to it.
The things you might need to switch
It's worth remembering that all IT companies have different operating models. So what the Grant McGregor team ask you to switch might not be the same as another company asks you to switch.
However, our decades of experience delivering first-class IT support to UK businesses have taught us that there are a few other solutions beyond the IT management tools of SIEM and ITSM that it is better for our customers to use.
This includes best-in-class anti-malware and anti-virus solutions and important backup and disaster recovery solutions. These are the tools that all businesses need. And it doesn't make sense for our teams to be expert in 57 varieties of them. We don't want to dilute down our experience or expertise.
Instead, we have a number of approved solutions that we are expert partners in and we'll expect you to move to one of those so that you get the best possible solution and support.
Of course, we'll talk you through all of our recommendations if you choose to work with us, after we've done the initial environment scan. This way, you can understand what benefits they'll deliver for your organisation. But the key benefit is using a tool in which your IT support partner is an expert.
There are, of course, some IT support partners who won't ask you to change your existing anti-virus software when you switch to them – but consider how expert the advice they can offer about that business-critical software would then be…
The things we may recommend that you switch
As part of our standard onboarding process, we'll review your current IT environment and make suggestions for opportunities for improvement. These will feed into your mid- to long-term planning.
This includes the sort of change that isn't urgent. It won't represent a huge business risk and won't be creating a barrier to day-to-day business performance, but the switch could deliver a significant improvement for you.
For example, this might include moving an old on-premises Exchange server to a cloud-based Microsoft 365 deployment on Azure. It might be functioning perfectly adequately at the moment but, at some point, it will expose you to cyber risk and, furthermore, performance gains could be made.
Or perhaps we'll make some suggestions about how to optimise your existing cloud deployments: how to optimise resources to reduce your spend; how to improve the set-up for security or perhaps some suggestions for backup and recovery.
However, this type of change is completely optional. We'll discuss with you in detail, looking at all the options, and give you the information you need to make an informed decision. Then, together, we'll agree what we're going to do and how that is going to fit into our rolling six-month schedule and our long-term programme of work.
The things you won't need to switch
Last, but by no means least, there are some software and systems that we aren't going to ask you to switch. These are the specialist line of business systems that your teams use to do their daily work.
It isn't the role of our team to tell your business users which tools they need to deploy to do their jobs – so you won't find us asking you to switch this kind of software (although, if your teams want to, we can help).
Those specialist solutions are supported by their developers who have in-depth knowledge about their operation and support. And while we may have experience working with those suppliers, our team isn't going to take over the support of those solutions.
Usually, what we'll do is schedule a few hours a month into our plan of work. We can then use these hours to support your teams to work with the software developers to raise concerns or manage issues but, ultimately, the software developers remain responsible for the performance of their solutions.
What is the best way forward?
While there might not be a yes or no answer to the question of switching systems, we hope this has clarified the logic behind the decisions about which systems you will – or may – need to be prepared to change when changing IT support partners.
If you have any questions about this, including about specific solutions, please talk to our team.
The Grant McGregor team are always on hand to help. You can reach us below:
Just wanted to say a big thank you to Dan for his help today. Above and beyond and very patient with a beginner like me.

- Read in full
Pegasus Couriers
Daniel Floyd, Pegasus Couriers