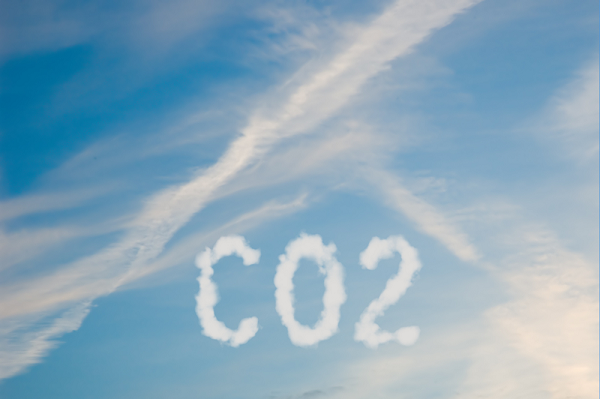 You have probably heard lots of talk about how cloud computing can deliver cost savings, but did you know that it can also help you make carbon savings too?
A new report by Accenture says cloud can play a role in helping organisations reduce their carbon footprints.
A new report from consulting company Accenture has raised an interesting idea about cloud migration.
Accenture says that "cloud migration can deliver a double helix effect of shareholder and stakeholder value – simultaneously reducing costs and carbon emissions, if approached from a sustainability perspective".
Should cloud migration be part of your transition to net zero?
In 2019, the UK Government passed into law the target that will require the UK to bring all greenhouse gas emissions to net zero by 2050. While that target might have moved down the business agenda during the period of the pandemic, as we move into the reopening phase, this net zero promise is something all organisations must bear in mind.
The Federation of Small Businesses (FSB), the Confederation of British Industry (CBI), Make UK, the Institute of Directors (IoD) and British Chambers of Commerce (BCC) say businesses and workers must play a role in the shift to a carbon neutral economy.
Together they have produced a fantastic guide for small and mid-size businesses(1) that makes recommendations about how to achieve net zero. These ideas include:
• Using electricity which is from renewable sources: hydro, solar or wind.
• Planting trees on your land or sponsoring others to do so on their land.
• Only purchasing those things you 'need' (as opposed to things you 'want')
• Sharing your existing assets with other local businesses.
• Renting the assets you need but don't already own.
Now, the Accenture report(2) raises an interesting question: should moving your IT away from on-premises servers to the cloud also be on this list?
How can cloud computing help organisations to reduce their carbon footprint?
So how does it work? Why does Accenture say cloud computing can help to reduce the amount of carbon we create?
Essentially, the argument is about efficiency. Cloud computing presents big opportunities to use only the resources you need when you need them.
As a result, you won't be running resources when you don't need them – helping to reduce the amount of power consumed.
Plus, of course, there is the advantage of scale. The huge data centres run by the big cloud providers are extremely efficient operations, with high-tech cooling solutions and modern equipment that are simply more efficient than the aging server room you are managing somewhere in your offices.
Going beyond the obvious savings to drive more carbon reduction
Interestingly, the Accenture report highlights that the way organisations move to the cloud will have an impact on the carbon savings they are able to achieve.
Accenture recommends that organisations:
• Select with purpose
• Build with ambition, and
• Innovate further.
This means choosing a cloud provider(3) that has itself committed to moving towards carbon neutral operations. Ideally, the provider should be using renewable power and offer carbon calculators(4) so that companies can monitor their cloud carbon footprint.
It also means optimising the way you use cloud: implementing sustainable software practices that in themselves require less compute power. This means building applications and processes that make the most of the agility of cloud and are active only when necessary. Accenture says that reductions in carbon output can be as high as 98% for some use cases when designing applications specifically for the cloud.
Beyond this, Accenture highlights the need to consider the payoffs with different compute requirements. It offers the example of an AI programme in which an increase to the prediction model accuracy of just two percent – from 96 percent accuracy to 98 percent accuracy – required a seven times jump in energy consumption. Clearly, the carbon cost of that 2% accuracy improvement must be carefully calibrated against its business benefits.
What does this mean for the future?
Accenture estimates that migrations to the public cloud could help to reduce global carbon emissions by 59 million tonnes of CO2 per year. That's the equivalent of taking 22 million cars off the road!
It says, "This magnitude of reduction can go a long way in meeting climate change commitments, particularly for data intensive businesses."

Want to know more?
If you'd like to discuss a move to the cloud, please get in touch with the Grant McGregor team. You can reach out to us below.
Sources:
1. https://firstvoice.fsb.org.uk/first-voice/regional-voice/10-positive-things-your-business-can-do-to-reduce-its-impact-on-climate-change.html
2. https://www.accenture.com/_acnmedia/PDF-135/Accenture-Strategy-Green-Behind-Cloud-POV.pdf
3. https://www.wired.com/story/amazon-google-microsoft-green-clouds-and-hyperscale-data-centers/
4. https://www.microsoftpartnercommunity.com/t5/Commercial-Solutions-Updates/Azure-Sustainability-Calculator/td-p/28781
Just wanted to say a big thank you to Dan for his help today. Above and beyond and very patient with a beginner like me.

- Read in full
Pegasus Couriers
Daniel Floyd, Pegasus Couriers