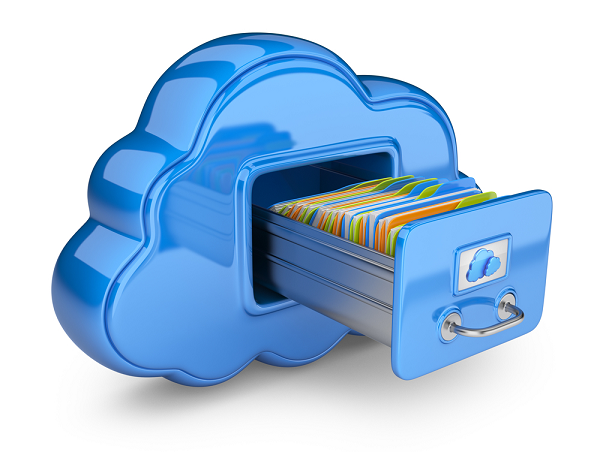 The single best change you can make to your IT systems and processes this year? Investing in a suitable and effective backup solution for your business.
If there is one thing we all learnt from the Travelex ransomware story in January, it's that even some of world's biggest organisations, dealing with some of the most sensitive and valuable data, still aren't backing up their systems and data regularly enough.
It's a ridiculous situation. There are so many new tools and solutions for backing up systems and data available. So why aren't organisations using them?
The need for effective backup solutions
The ease of implementing an effective backup process and disaster recovery plan today is such a far cry from the days of yore – when backups meant tapes and safes and all sorts of difficult and longwinded processes. It's almost criminal for an organisation not to make use of the amazing cloud backup tools available today.
Cloud solutions make it easy for everyone to implement an effective backup solution tailored to the needs of their organisation.
Using the cloud for your backup solution offers many advantages:
• It's easy to set up, with little or no upfront costs.
• It's flexible and can be scaled to suit the unique needs of your organisation.
• You pay only for what you use.
• It's easy to maintain and offers flexible configurations to match your risk appetite.
• You can access multiple datacentres easily to build resilience.
• You can test your business continuity plans so you have peace of mind that you will be able to restore systems should you need to.
These practical and financial benefits make cloud backup solutions a really successful solution for many organisations.
How to decide what backup solution is right for you
The importance of backups in any IT strategy is underlined in the UK Government's Cyber Essentials scheme. If you haven't completed Cyber Essentials already, this is a great place to start.
If you already have Cyber Essentials under your belt, you can move on to more detailed analysis. To understand whether cloud backup is right for your business you'll need to consider a variety of different aspects. As well as budget, your analysis will need to focus heavily on your organisational risk appetite, disaster recovery and business continuity plans.
We've spoken about this in the past, here on the Grant McGregor blog. Each of the information systems (and their data) in use in your organisation will have a recovery point objective (RPO) and a return to operation (RTO) objective that the business must define.
• Recovery Point Objective (RPO) is the measurement of how far back you are prepared to lose data.
• Return to Operation (RTO) is the measurement of how long it takes to get things up and running again from the point disaster recovery is invoked.
Each system and data set used by your organisation may have a different RPO and RTO, so setting these objectives requires close collaboration between IT and business/ operational teams.
This planning must go beyond core business solutions to consider all aspects of operations – including devices being used under your BYOD strategy and other mobile devices.
Cloud backup solutions are perfect for securing personal devices, because they require little or no input from users but enable businesses to secure the data on every employee's personal device. You gain peace of mind that critical corporate information is backed up to remote storage. And, if a device is lost or stolen, you can activate remote data deletion for the compromised device and restore systems to a replacement device.
Cloud? On-premise? Hybrid?
Once you have defined your requirements, you can move on to assessing which solution and architecture framework is going to meet those requirements best – and for the right price.
There are numerous cloud providers to consider, as well as many options around how you architect the solution.
If you haven't done this before, we highly recommend seeking independent expert help – from our team or from people like us.
This way, it is easy to cut through the jargon and identify the important decision points that will ensure your chosen solution is fit for purpose and offers the best value.
We also assist with disaster recovery planning and testing for the design of and testing realistic, effective disaster recovery plans and solutions.
We've said this before, but it is worth repeating: unless you have tested everything together at once, you don't have a BCDR plan. Only by testing the full fail-over scenario do you have any idea whether your plan works. Make sure all involved parties are involved in the test process – your lines of responsibility need to be tested as much as anything else.
How to find the right backup solution for your organisation
When you consider the effects of ransomware attacks such as that on Travelex at the beginning of this year, we can see how common – and how costly – it is when you don't have adequate backups in place that would allow you to restore systems should the worst happen.
There's no reason why your organisation should be in the same position; not when cloud backup is so easy to set up, adaptable and simple to operate.
To protect your business, speak to the Grant McGregor team today for more information on 0808 164 4142.
Just wanted to say a big thank you to Dan for his help today. Above and beyond and very patient with a beginner like me.

- Read in full
Pegasus Couriers
Daniel Floyd, Pegasus Couriers