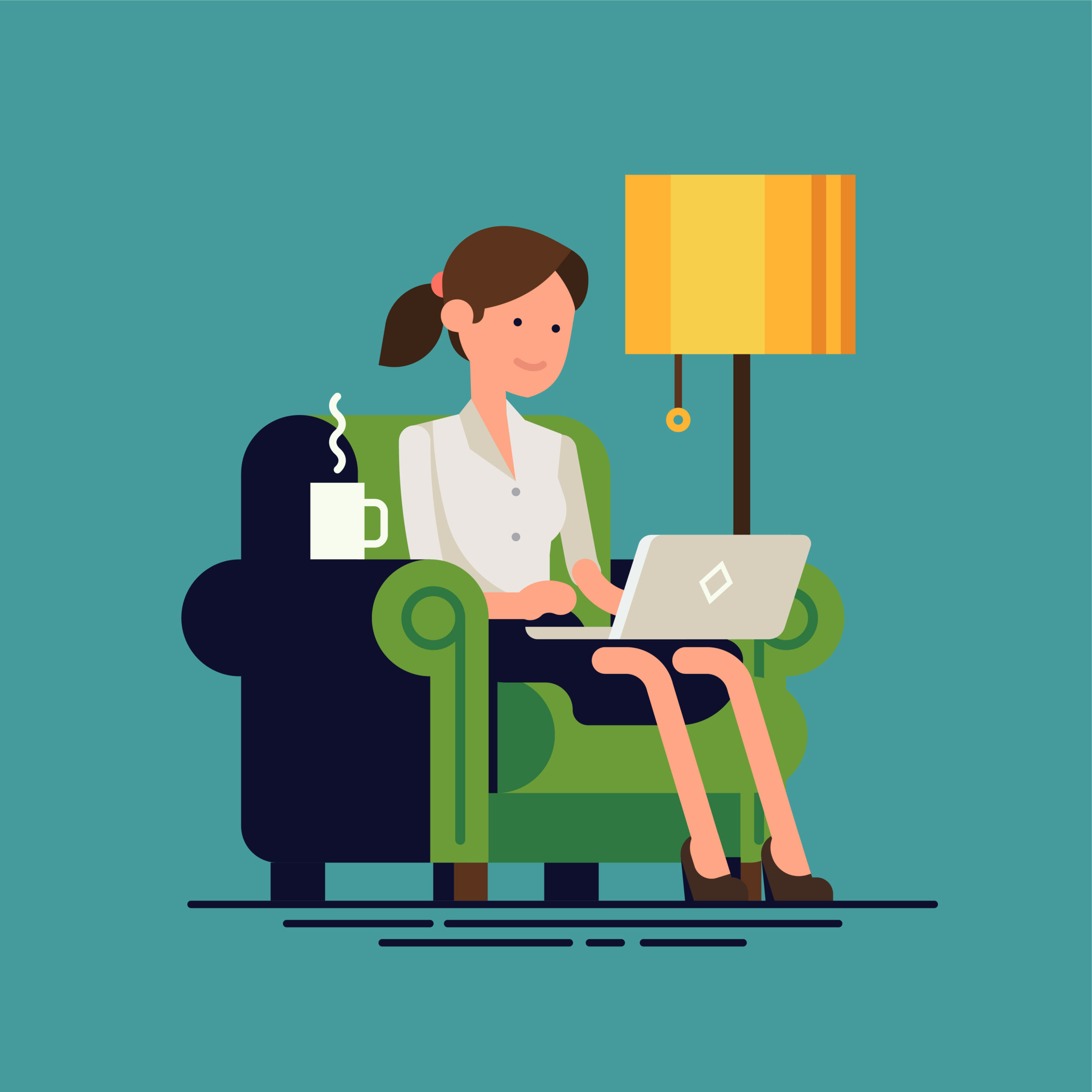 One of the major disruptions to business is unplanned employee availability.
With the outbreak of Covid-19 (Coronavirus), more and more businesses are encouraging – some enforcing – remote working from home.
However, remote working isn't a new concept. In fact, current and soon to be legal requirements for flexible working, as well as our change in climate – as we've mentioned in a previous article – being some examples for having to implement working from home.
While many organisations already enjoy flexible working for their employees, not everyone has a contingency plan or the technology in place for a situation like this.
Being an IT company, we have remote technology at our disposal and we're able to open for business as usual with different members of our team having tested the plan during the past couple of weeks.
But what if remote working is new for your business?
This blog looks at some ways you can keep your business going; ensuring the productivity of your remote staff, by making technology work for you.
What is remote technology?
Remote technology like Remote Desktop Services (RDS) and/or Virtual Private Networks (VPN) enables you to connect securely to your corporate network from a remote location, such as your home.
Using these solutions, you can access your data, files, emails and any other information you require to carry out your work with some level of security. The best part is that, in many cases, you can connect using your laptop, tablet or even your smartphone, from almost anywhere depending on your policy and permissions.
What tools and systems can, or should you use?
Today's tools make working from home a completely practical option for many – if not most – office workers. Email, chat, video conferencing, cloud-based applications and file storage, time management and productivity apps and online collaboration tools put the office wherever we want it to be.
As a result, the argument for and against remote working is now focused not on the practicalities but on the benefits to the employee, their team and the organisation.
According to a recent BBC blog about remote working: 'In China, up to 22 times as many people are using Cisco's Webex videoconferencing service since the coronavirus appeared.'
Another communication tool is Zoom which has a free video-conferencing plan. This allows unlimited one-to-one meetings and group sessions involving 100 participants, for up to 40 minutes.
At Grant McGregor, we use Microsoft Teams to connect with one another daily. The free version supports up to 300 participants and offers guest access, one-on-one, and group video and audio calls. You can also share files and screens and collaborate on documents with your fellow employees.
With businesses requiring more services during the current events, Microsoft has responded by offering a free six-month trial of the Teams paid version, including full meetings, collaboration and workflow capabilities.
Security
Having access to your company files and data from home, helping you get on with your job 'business-as-usual' whatever the situation, is of course brilliant. However, remote working is a new concept for many, making them a target for hackers who are looking for an opportunity to steal private and sensitive company information.
Internet connections at home are likely not to be as secure or reliable as in the office. Therefore, a VPN with an encrypted connection or using secure RDS as mentioned earlier is really important.
Another solution which we've talked about before on our blog and most recently here – is two-factor authentication. 2FA adds an extra layer of security to your business and should be a 'must-have' in all businesses – particularly when working from home. Employing 2FA gives you additional peace of mind even if a password is easy to guess or has been compromised.
As well as offering support and advice on remote working strategies, essential security awareness is another vital training requirement with which employers must equip remote workers. After all, when something goes wrong with your laptop at home, it's going to stymie productivity completely. Plus, malicious emails can be received anywhere.
Another thing to consider is what devices are being used at home to access your company data? Are they personal or company machines? If the former, how can you be sure how secure they are?
How can you ensure staff productivity from home?
Employers and employees may be worried about the concept of remote working – will they still be productive, or will they be distracted?
Let's face it, the office isn't without its fair share of distractions either. The half-hour discussion about last night's football match around the water cooler, and your colleague's long-winded restaurant review aren't entirely essential to your working day, are they.
And how about the loud chatter of someone on the opposite side of the office trying to arrange a support visit from their cable TV company or the sales teams' noisy outbound calling?
Like any change, moving to flexible working practices and remote working requires careful management and employees require education and support for the transition to be effective.
Everyone has their own way of working – but there are some essential approaches that can help remote workers stay productive. Creating a dedicated workspace, sticking to a schedule, taking breaks and liaising regularly with colleagues and other remote workers can all help workers to transition to remote working successfully.
In fact, many people who work remotely report that they are actually more productive at home than when in the office.
Benefits
The current Covid-19 pandemic is a unique situation, so the obvious benefit of remote working is you and your employees can still get their work done, and your business can continue working as normal to its best ability.
In general terms, implementing appropriate remote technology in the workplace and letting employees work from home could not only benefit your business in terms of productivity but could also raise the staff morale, as they'll appreciate the flexibility you are offering them.
If any of your employees are parents, they've probably had to take leave at one time or another to look after their children when school is closed or when they're too poorly to go to school, nursery or look after themselves. Whilst this would usually mean that they wouldn't be able to get any work done during their absence from the office, if you were to install secure remote access technology, they would be able to conduct some of their work from home, whilst keeping an eye on their loved ones.
Also, having the option of remote working means you can reduce the number of sick days your staff themselves take and prevent the spreading of germs around the office.
Although the current situation may make things seem uncertain right now, the BBC article finds some optimism: '"Perhaps one silver lining of this situation will be to persuade employers to be better set up for flexible working," Ms Halford says. "Long term, it could be positive for problems such as traffic congestion and pollution."'
Productivity and collaboration tools and enhanced security awareness are essential – but focusing exclusively on systems and technology is a red herring. Ultimately, the best tool for ensuring a successful move to remote working is trust.
If you have skilled and motivated staff, you need to trust them to do their jobs.
This way, you gain the real benefit of remote working: personal empowerment is linked with higher employee engagement, improved productivity, happier staff and less churn. If you are serious about empowering your people, you need to trust them, give them more control over their own work schedules and reward them on results.
Please call the GM Team for an informal chat and to find out more about how we've already helped our customers migrate to remote working.
Just wanted to say a big thank you to Dan for his help today. Above and beyond and very patient with a beginner like me.

- Read in full
Pegasus Couriers
Daniel Floyd, Pegasus Couriers