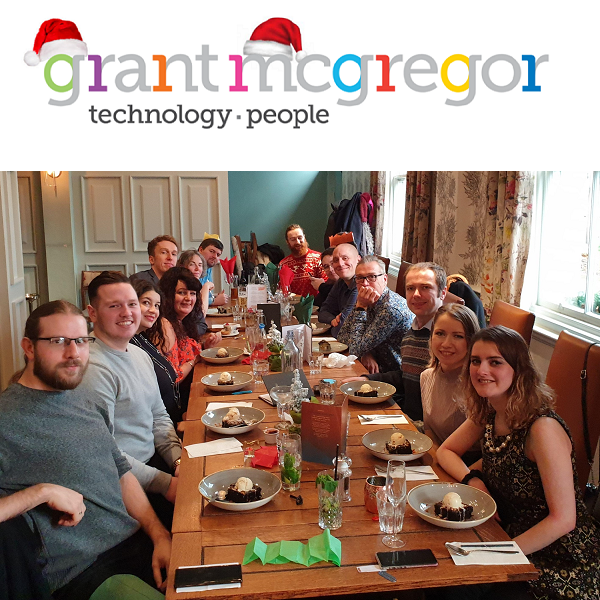 The festive season is officially underway and the Grant McGregor team has been getting into the spirit!
Over the weekend we had our annual Christmas Lunch. As always, this is a wonderful opportunity to get the team - from both Edinburgh and Dundee offices - together for some delicious food, a good chat and to celebrate 2019 at Grant McGregor.
But we know this time of year is also for giving so last week we held a Christmas Jumper Day in the office in order to raise money for the Edinburgh Food Project and give back to the community. Here's a few of the team in their best (or worst?) Christmas outfits!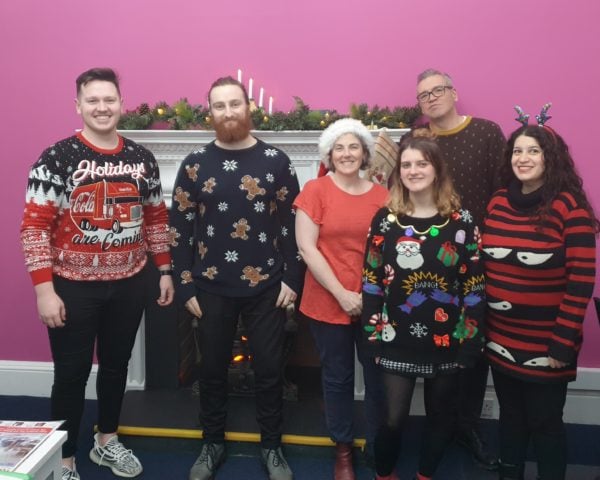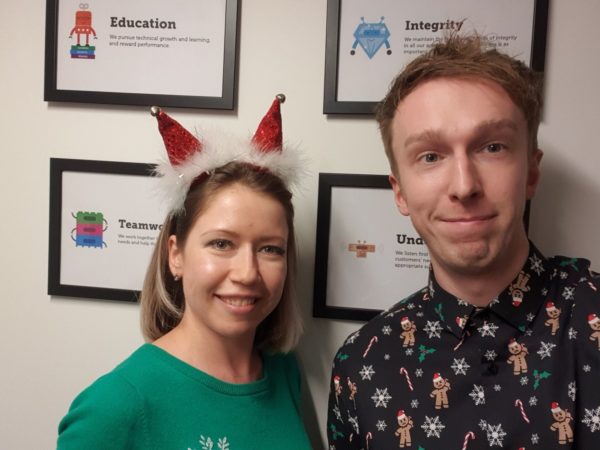 (Special shout out to David who missed the photo but was wearing a spectacular light-up Christmas jumper!)
We're delighted that we can give a donation to the Edinburgh Food Project as it is an incredibly worthy cause which you can find out more about here.
Since the end of the year is fast approaching, here is information on our opening hours during the festive period:
Monday 23rd December - 8:30am - 5:00pm
Tuesday 24th December - 8:30am - 5:00pm
Christmas Day - CLOSED
Boxing Day - CLOSED
Friday 27th December - 8:30am - 5:00pm
Monday 30th December - 8:30am - 5:00pm
Tuesday 31st December - 8:30am - 5:00pm
New Years' Day - CLOSED
Thursday 2nd January 2020 - CLOSED
Friday 3rd January 2020 - 8:30am - 5:00pm
We'd like to take this opportunity to wish all of our customers, suppliers and any companies we may work with in the future - a very Merry Christmas and a successful 2020!
Just wanted to say a big thank you to Dan for his help today. Above and beyond and very patient with a beginner like me.

- Read in full
Pegasus Couriers
Daniel Floyd, Pegasus Couriers