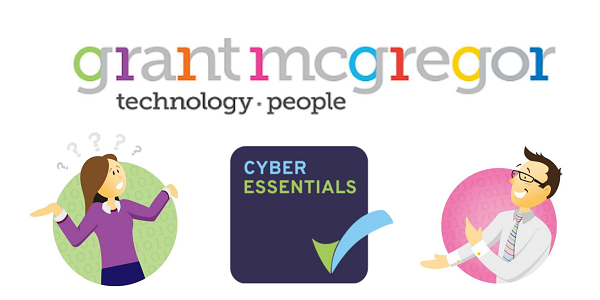 It's not long now until our Cyber Essentials event on Thursday 26th September and the places are filling up quick! Click the link at the bottom of this blog to register now and ensure your place.
So what is the Cyber Essentials event? It's a free lunchtime event to explain the commercial benefits of Cyber Essentials along with why and how to get your business certified.
You may have heard of the Government's Cyber Essentials certificate scheme and wondered how it really relates to your business.
You're interested in being profitable and maintaining an advantage over the competition... but Cyber Essentials is all about technology and security, isn't it?
Well, yes, partially, but it also covers good practices, policies and procedures.
There's also solid commercial reasons why it's worth meeting the standard that you may not be aware of.
We'd like to share them with you.
From the security aspect, why would anyone be interested in attacking your business? We'll explain why and how and it's just as likely they'll use you to get to your customers and suppliers.
Rather than another scare story like all those that have probably brought cyber security to your attention, we thought you'd want to get a different angle...
This is about crime. Cyber attacks are the work of bad guys and not your fault. But you do need to protect yourself just as you would against physical crime.
We're here to help you rather than scare you.
Book your place for our free, informal lunchtime session and, in less than an hour, find out what Cyber Essentials is REALLY all about - the benefits to you, your business and your customers.
PLUS how the costs of getting certified are currently covered for eligible Scottish Businesses via grants (so we promise no hard sell!)
Register for this free event HERE.
We look forward to seeing you.
Just wanted to say a big thank you to Dan for his help today. Above and beyond and very patient with a beginner like me.

- Read in full
Pegasus Couriers
Daniel Floyd, Pegasus Couriers