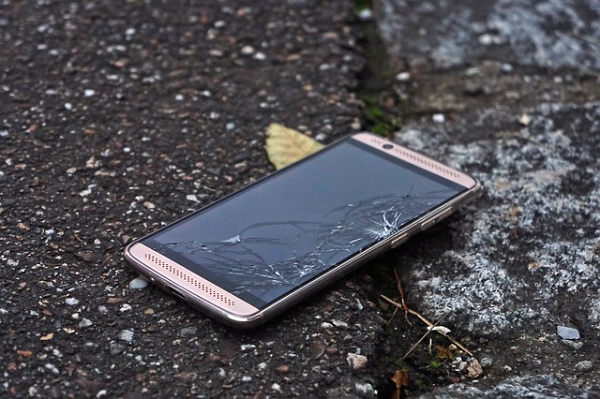 We rely so much on our smartphones these days, losing our phone or device (or having it stolen) would seem like a real crisis wouldn't it? So let's walk through what NOT to do, as well as what you should do if you find yourself in this situation.
First things first, remember the maxim of The Hitchhiker's Guide to the Galaxy:
Do not panic.
It may be you have simply misplaced your phone or left it behind in a perfectly safe place.
First off, just make sure you phone really is lost by doing the obvious: make sure you don't have your phone about your person, retrace your steps and check the place you remember having your phone last. I know it sounds obvious but we've all left it in a pocket or a room that we 'think' we've checked.
While you're checking all the obvious places, borrow a friend or colleague's phone to call your phone. Do this as soon as you can because once your phone is out of battery your options are seriously limited.
If someone is able and willing to answer your phone, this is the best chance of being reunited with it. However, do be cautious when speaking to the stranger who has answered your phone.
Do NOT give out personal details such as your home address or password details. Ever!
If no one answers, it's time to put the security features built into your phone to good use.
Still do NOT panic...
If you're using an Android device, this will be the "Find My Device" feature in Google Play Services. If you've lost an IoS (Apple) device, you'll need to use Apple's Find My iPhone app, either on a computer or another IoS device - log into www.icloud.com to do this.
These services can be used to help you locate your device and, more importantly, add a message to the lock screen asking anyone who finds it to contact you at your place of work or other public place.
However, these features rely on your phone still having battery, being switched on and connected to the Internet, so it is important to act swiftly if you are going to have any hope of making use of these features.
I once watched my iPhone travelling down a mountain in the Alps in the taxi that I'd dropped it in.
It is not recommended that you go chasing after a moving device. Rather, call the police and pass information about location services data to local law enforcement (or the taxi company which worked out happily for me!)
Do NOT shrug your shoulders. You need some vital info...
If you have an active community policing programme in your area, the police may be able to recover your phone. More likely, they'll just give you an incident number which you will need to make any insurance claim against the loss of your phone or device.
Be prepared to share your phone's IMEI number (unique serial number) with the police. If you don't have this, you'll need to call your company's IT support (or whichever department looks after your corporate mobile phones) or, if it is a personal phone, your phone service provider first. This way, you can find out the IMEI number of your phone before reporting the loss to the police.
If you're really worried that the device has fallen into the wrong hands, use the phone's kill-switch function to wipe the device. This is a good idea if you have corporate or sensitive data stored on your device. However, you are dependent on the phone having battery life and a connection to do this.
Do NOT hope for the best...
For this reason, it is recommended that you also change the passwords of any apps you are signed into on that device, such as your email accounts and social media accounts. Change the password for each app and, for each one, force a sign-out on all the devices on which you are logged into them.
What to do if you have lost your mobile phone: a step-by-step guide
• Stay calm; have a look in your immediate vicinity to see if you can find it
• Try to call your phone using a friend or colleagues' phone
• Retrace your steps to where you last remember having your phone
• Use location services to try to find your phone and add a message to the lock screen
• Contact your service provider (IT or corporate telecoms coordinator) to find out the IMEI number of your phone
• Report the loss to the police and make a note of the crime reference number for insurance purposes
• Report the loss to your corporate telecoms coordinator (or, if it is a personal contract, to your phone service provider) to suspend the service and arrange a replacement
• Decide whether to claim for your loss with your insurer
Your ability to take these steps is aided by some small investments in device management when your first receive and set up your device.
• Make sure the "remotely locate this device" function is activated in the "Find my Device" or "Find my iPhone" settings
• Make sure the phone's kill-switch is enabled
• Set up the Factory Reset Protection (Android) or Activation Lock (iOS) – this feature helps protect the phone against theft by requiring the last ID and password used on the device to be entered before the device can be disabled or reactivated or the Find My Phone feature disabled.
• If you don't have these features available to you, install an alternative (either your company's preferred corporate solution, such as Norton Mobile Security, or a personal app, such as Cerberus Antitheft)
• Make sure you use your phone's auto-lock and password
It may well be that you never recover a lost device, but by taking these steps you can limit the damage and inconvenience the loss of your smartphone or mobile device causes you.
Now... do NOT fail to act on these tips today... in case your mobile is lost or stolen tomorrow!
For more security tips, or if you'd like advice about how to protect your company's mobile devices or in developing a corporate technology security policy, seek advice from a Grant McGregor consultant by calling us or contacting us online here.
Just wanted to say a big thank you to Dan for his help today. Above and beyond and very patient with a beginner like me.

- Read in full
Pegasus Couriers
Daniel Floyd, Pegasus Couriers