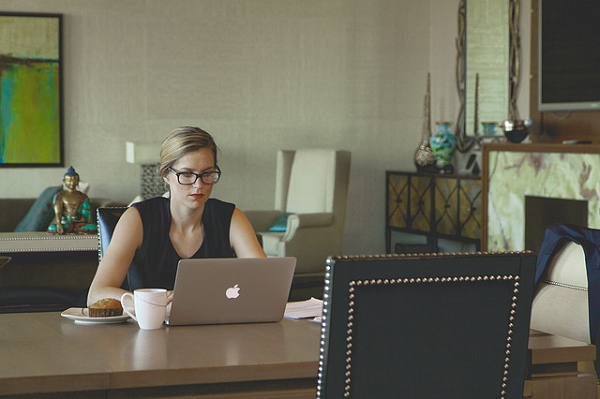 Flexible working practices have been shown to be a key driver for employee engagement productivity.
But are these productivity gains offset by the loss in productivity when workers leave the office to work remotely – at home or elsewhere?
Escaping the daily grind
We all know of the distractions that lie await for us when we work from home – it's not known as "shirking from home" for nothing.
But let's face it, the office isn't without its fair share of distractions either. The half-hour discussion about last night's football match around the water cooler, and your colleague's long-winded restaurant review aren't entirely essential to your working day.
And how about the loud chatter of someone on the opposite side of the office trying to arrange a support visit from their cable company or the sales teams' noisy outbound calling?
The right choice of tools and systems
Today's tools make working from home a completely practical option for many – if not most – office workers. Email, chat, video conferencing, cloud-based applications and file storage, time management and productivity apps and online collaboration tools put the office wherever we want it to be.
As a result, the argument for and against remote working is now focused not on the practicalities but on the benefits to the employee, their team and the organisation.
Where can you be more productive?
Writing in Forbes, Larry Alton cites an experiment by Chinese Travel website CTrip. It found that remote workers made 13.5 percent more calls than their counterparts in the office – equivalent to nearly a full day of work every week.
While most people consider themselves to be more productive at home, it's important to make sure workers don't become their own worst enemy. Like any change, moving to flexible working practices and remote working requires careful management and employees require education and support for the transition to be effective.
Top tips for homeworkers
Everyone has their own way of working – but there are some essential approaches that can help remote workers stay productive. Creating a dedicated workspace, sticking to a schedule, taking breaks and liaising regularly with colleagues and other remote workers can all help workers to transition to remote working successfully.
As well as offering support and advice on remote working strategies, essential security awareness is another vital training requirement with which employers must equip remote workers. After all, when something goes wrong with your laptop at home, it's going to stymie productivity completely.
On a practical level, employers should also think about the processes, systems and technologies required to support staff to work from home productively. For example, Office 365 offers cloud-based email, file storage and a number of fantastic productivity and collaboration tools that are ideal for remote working teams.
The ultimate home worker enablement tool
Productivity and collaboration tools and enhanced security awareness are essential – but focusing exclusively on systems and technology is a red herring. Ultimately, the best tool for ensuring a successful move to remote working is trust.
If you have skilled and motivated staff, you need to trust them to do their jobs.
This way, you gain the real benefit of remote working: personal empowerment is linked with higher employee engagement, improved productivity, happier staff and less churn. If you are serious about empowering your people, you need to trust them, give them more control over their own work schedules and reward them on results.
If you are introducing flexible working practices, Grant McGregor can help you manage the transition successfully. As well as helping you audit and identify risks, we can help you establish the right technology backbone and cloud-based apps, and we offer consultancy and training which can help drive success.
For assistance with any other security needs, such as Two Factor-authentication, then contact us today on 0808 164 4142.
Just wanted to say a big thank you to Dan for his help today. Above and beyond and very patient with a beginner like me.

- Read in full
Pegasus Couriers
Daniel Floyd, Pegasus Couriers