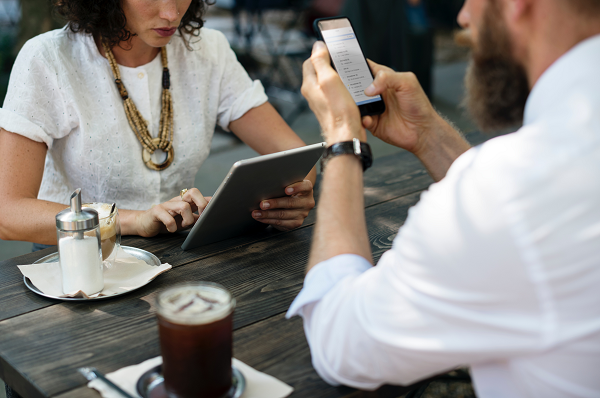 The traditional employment model of jobs for life and a 9-5, Mon-Fri has undergone a major shake-up over the last couple of decades.
This has been driven by globalisation, changing demographics, technological advances, and employees demanding work life balance in a way that was never possible before.
The way in which organisations bring in resources has also drastically shifted – with the core permanent workforce shifting, and flexibility being gained from contract/freelance workers.
Furthermore, many more businesses outsource core parts of their business operations but maintain the expectation that those resources are an extension of their own team. That often means being set up from a technology perspective as an office-based employee would be with access to email and various other systems.
Employees on the whole understand that work requirements are more fluid than before. They may need to work across different time zones, travel on business, and work many more hours in one week than another. However, in return they expect a level of flexibility to work on the move, and not be in the office when they do not need to be.
The modern employer who understands this reciprocal relationship is empowering their employees by mobilising them from a technology perspective. The modern employer does not believe in 'bums on seats' and 'presenteeism'. They aim to hire people that they can trust to be committed to their role, wherever and whenever they might be working.
Advances in technology have provided the springboard for mobilisation in a number of ways and we are going to look at some examples.
Corporate Owned Devices
Providing corporate owned devices such as mobiles, tablets and laptops is the original method of mobilising the workforce.
Of course over time, advances in technology have widened the scope of mobility options. However, this remains a go to option for organisations to allow employees to work on the move, within the confines of the organisations IT security parameters.
The flip side is that having an estate of corporate owned devices can be very expensive both from a capex and opex perspective. This brings us neatly onto BYOD.
BYOD (Bring Your Own Device)
For those organisations with cost concerns, BYOD can be the way to go over and above corporate devices. Many organisations have or are implementing bring your own device (BYOD) programmes whereby employees can use their own device to access organisational systems.
There are of course typically strict security provisions surrounding this and Mobile Device Management (MDM) software to protect and control corporate data held on them is often used to essentially 'containerise' the organisations presence within that device.
There will also usually only be a restricted number and types of applications the employee can access, which includes a limitation on the actual company data they can access.
Remote Access
There are a number of technologies such as Remote Desktop Services (RDS) that provide secure access to organisational systems/platforms from a device such as an employee's business or personal laptop. This technology typically works in conjunction with a 2-factor Authentication (2FA) physical token/fob, or a virtual one that is generated within a mobile phone app.
Each organisation has a different risk appetite with respect to IT security, and therefore the way in which the infrastructure is designed and implemented will need to be carefully considered by the IT team. However, the technology can be made available for an employee to access their own desktop wherever they are in the world, at any time, and on any laptop/desktop.
Office Wi-Fi
This one is not full scale mobilisation, but giving employees the ability to move around the office environment freely and still be able to access their email and shared data etc. is really powerful for collaboration. It prompts individuals from different teams to meet up to work as opposed to being individually confined to their desktop from where they can access documents.
IN SUMMARY
Much of the research points to the fact that employees who are empowered by the employer are more productive.
We know that one of the key ways to empower employees is to give them flexibility over their work. An obvious way to do this is to mobilise them through technology using one or more of the methods outlined within this article.
However, all potential technology implementations should be considered in advance and a full feasibility and commercial viability study carried out. This is the time to speak to employees and understand what their requirements are and if the investment will deliver the rewards the organisation is hoping for.
Are you interested in empowering your employees to be capable of working securely, wherever they are?
Are you seeking help and advice with secure remote access or identify management tools? Perhaps you recognise that your company data is uncontrolled on mobile phones and tablets and you want to implement some Mobile Device Management (MDM) controls?
We can help you with advice that's born of experience and tried and tested solutions for all of the above. Talk to the GM Mobility Team today on 0131 603 7910 or email info@grantmcgregor.co.uk.
Photo by rawpixel.com on Unsplash
Just wanted to say a big thank you to Dan for his help today. Above and beyond and very patient with a beginner like me.

- Read in full
Pegasus Couriers
Daniel Floyd, Pegasus Couriers