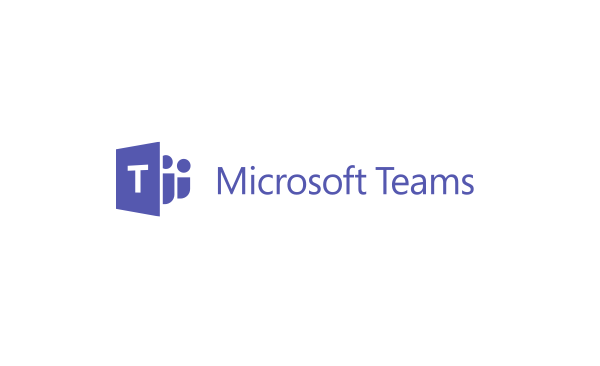 Office 365 offers huge benefits to SMBs in terms of simplifying and saving on essential IT services. However, in many businesses, it isn't being used to its full potential.
In this blog, we take a look at Microsoft Teams, a key element of Office 365, and ask: should you be using Microsoft Teams?
Microsoft Teams provides a hub-spot for collaboration and teamwork. Rather like its online collaboration tool competitor Slack, that enables users to select a group of people with whom to collaborate and create a collection of shared resources.
Teams has a really easy-to-use feel to it, especially if you're familiar with Skype. This is because Microsoft Teams has replaced Skype by integrating it into the Teams chat tool. All this chat and meeting functionality is offered in Teams: team members are able to chat online, view the chat histories and start voice and video meetings using the chat tool.
Effectively, it is a chat-based workspace with close integration with the other Office 365 tools.
Our favourite features include:
• Getting people discussing topics and projects, outside of email.
• Simple-to-use chat tool.
• Create and edit files from within the app.
• Email integration.
• Ability to build custom integrations to reflect your own business processes
What are the main benefits of using Microsoft Teams?
Microsoft teams offers some great benefits to users:
• Create and join multiple teams with your organisation.
• Platform for collaboration with global scale.
• Staying connected with chat, calls, and meetings within your team.
• Keep a record of communication about a particular project or client in their dedicated workstream.
• Constant thread of communication all in one place.
• Schedule and join online Skype meetings.
• Manage all your conversations, files and tools in one team workspace.
• Promote communication, collaboration and teamwork throughout your organisation.
What's great about Microsoft Teams – what it has over other online collaboration tools – is that Teams brings together the full breadth of Office 365.
This includes the classic Microsoft tools such as Word, Excel and PowerPoint. And it also incorporates newer tools such as SharePoint, OneNote, Planner, Power BI, Delve and Microsoft Graph.
If you're already using other Office 365 tools, this integration serves to provide a seamless collaboration experience for team members.
Integration with other Office 365 tools
As well as providing a hub for collaboration and teamwork, Teams offers IT and business leaders the same advantages as the other tools in the Office 365 suite.
• It's really easy to use and get started and you have access to world-class support.
• There are no up-front costs with Office 365's monthly subscription model, which can help businesses scale financially and plan IT expenditure more easily.
• You're always up-to-date; your service is upgraded at no extra cost to the latest version.
• In addition to the added security of always running the latest version, Office 365 includes some built-in security, compliance and privacy tools.
• Scalability; it is easy to add users and capacity (through Office 365's SharePoint, OneDrive or by augmenting it with Microsoft Azure services).
• You free up resources in terms of both on-premise IT infrastructure and man hours.
• Your users can easily work anywhere – they have access to business-grade email and applications from anywhere and on virtually any device.
If you need to collaborate with other people and you are already using other Office 365 tools within your organisation, the decision over whether to use Microsoft Teams is a no-brainer. It offers a seamless user experience with other Office 365 services.
To find out more, or to explore how Microsoft Teams and Office 365 could help your organisation work more productively, speak with a Grant McGregor consultant by calling us on 0808 164 4142 or contact us here.
Image source: Microsoft
Just wanted to say a big thank you to Dan for his help today. Above and beyond and very patient with a beginner like me.

- Read in full
Pegasus Couriers
Daniel Floyd, Pegasus Couriers