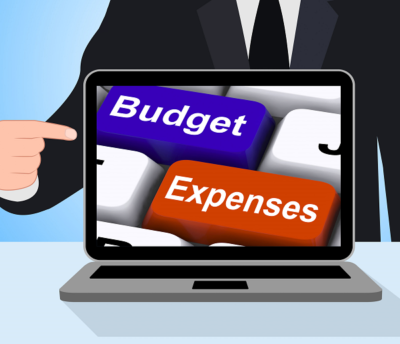 Some level of IT expenditure is necessary in a business world that's increasingly driven by technology.
Investment in IT can even help to reduce costs, by driving efficiency within your organisation. Paper-based methods are laborious and outdated – simply not an option that's fit for the 21st century. But, if left unchecked, IT costs can very quickly spiral out of control.
To get maximum return on investment, you should be reviewing and refining your IT spending on a regular basis. There are many ways you can reduce your IT expenditure, without compromising on the benefits that technology brings to your business.
Here's four top cost-cutting tips…
1. Determine what is actually necessary, and what is not
It's easy to get carried away on the wave of technology.
People, or companies, convince us that we need to invest in the very latest 'revolutionary' products and solutions. Whether it's the promise of our lives being made 'so much easier' or our profits 'increasing dramatically', it's easy to get carried away investing in things that we don't always need.
Whilst many of these products and solutions truly are beneficial, the key is to assess what you really do need and avoid the temptation to spend money on things you don't. By taking the time to review your current IT expenditure, taking care not to overlook all the small things, you will probably find that you could make significant savings by cutting back to only that which is strictly necessary.
2. Outsource your IT Support
Employing an in-house IT team is costly.
Of course, you will want the best possible talent, but this only adds to the cost because skilled IT professionals are in hot demand these days. The cost of recruitment, paying salaries and investing in ongoing training often proves too much for SMEs.
We don't need to tell you that mounting operational costs, such as these, eat into your profits. But there is a solution that gives you the best of both worlds – skilled IT expertise at an affordable price.
The solution is outsourcing your IT support to a specialist and good quality provider. This saves you having to invest in recruitment, individual's salaries and ongoing training. It also ensures that you don't have to worry about retaining IT staff or the costs associated with replacing members of staff that leave or covering ansence.
Outsourcing your IT support also affords you much greater flexibility. You can choose the type of service and level of commitment that suits your business. You can have access to the expertise that you need, whenever you need it, with a service that's tailored to your needs and at a price that's affordable.
3. Explore the cloud
Are you yet to explore the potential of the cloud?
Cloud services can bring significant savings to many companies, compared with their on-premises solutions. This is particularly true for SMEs, simply because the pricing structure tends to make them less cost-effective for larger companies.
Many cloud services are charged per user or per unit of storage capacity; so, when a company exceeds a certain threshold, it becomes more cost-effective to develop in-house solutions.
Cloud services allow you to, basically, rent the infrastructure of a third-party provider.
If you run a small business or organisation, this will, typically, work out much cheaper than investing in your own infrastructure and maintaining it yourself onsite. Because services delivered via the cloud are hosted, you get the added benefit of some inclusive management, which is part of what makes them such good value for money.
There are many different cloud services available; if you're looking to reduce costs, perhaps compare the price of cloud-based alternatives to existing solutions that you have. As well as reducing costs, the cloud can bring many more benefits besides.
Chief amongst these is the ability to offload some of the burden of data security to your cloud provider. By moving your infrastructure to the cloud, you will also find that you are able to run your business much more efficiently, because you'll be free to focus on your core business activities.
4. Check You're Getting Value For Your Money
If your existing contracts are due for renewal, it's worth checking you're still getting a good deal.
Often, companies will do whatever they can to keep existing customers, because it's much easier than getting new ones.
Always make sure that you shop around, getting quotes from different companies to make sure that you're getting the best value for money. It's worth your time, especially if it results in a significant reduction in your expenditure.
If you have contracts with multiple IT providers, it could be costing you more. Consolidating contracts with fewer companies can often lead to big savings.
The best place to start, when looking to reduce your IT expenditure, is with a full audit of your current infrastructure including all hardware, software, contracts and any other areas where money is being spent on IT.
Determine what you actually need. Decide whether your in-house solutions are working for you financially, or if you'd be better off outsourcing.
Also, take the time to shop around and negotiate for better deals. And remember, things change so ensure you follow these steps routinely – perhaps once or twice per year – to avoid costs spiralling out of control again in the future.
Here's what one of our clients fed back to us recently about value for money:
"Grant McGregor's USP is that you operate differently from the norm to provide an enhanced service yet at a very reasonable cost. You take care in the details of your work and provide appropriate & realistic solutions.
When I first reviewed your website & then visited your offices, I thought there was no chance we would be able to afford your services – and I'm not advocating a price increase – it's just that other small/medium businesses may experience the same feeling.
Yet, although we now invest more in our IT than before, we actually pay less for professional monthly IT support than we paid for poor service in the past!
I can verify that you provide a truly professional service with no nonsense all at an excellent price. Your services are exceptionally good value for money and I know that the investments we're making in our IT now are adding the value to our business that we wanted.
Absolutely happy to recommend you as it does not feel like an outsourced service to us." – Maureen Douglas, HR Director, Forster Group
Contact us today on 0131 603 7910 if you'd like to discuss how you can get better value for money from your IT.
Image source: Free Range Stock
Just wanted to say a big thank you to Dan for his help today. Above and beyond and very patient with a beginner like me.

- Read in full
Pegasus Couriers
Daniel Floyd, Pegasus Couriers