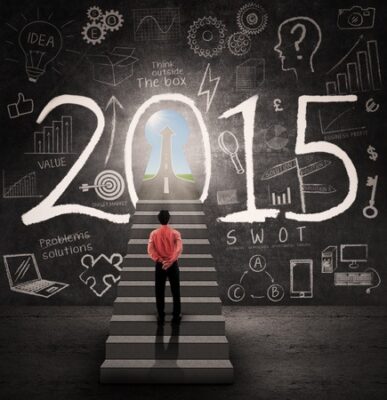 Now that the hustle and bustle of Christmas has faded and 2016 is well and truly upon us, we feel it's the perfect time to take a look back at some of the biggest IT news stories of last year and what has, or perhaps should, be learned from them.
The biggest stories of last year revolved around security, from both hacking and data leaks. These stories dominated the news and undoubtedly left many companies worrying if their own systems were secure enough.
2015 was also the year that brought us the long awaited Windows 10 and a rather unexpected name change by technology giant Google. We take a look back at the influential stories from the year, below.
The year of hacking and data leaks
2015 saw an influx of hacking scandals, data leaks and DDoS attacks. Large household names were affected including Carphone Warehouse, Talk Talk, Lastpass, VTech, JD Wetherspoons and Experian / T-Mobile. One of the biggest scandals of the year was, of course, the online adultery dating site, Ashley Madison. Data was leaked by the hackers, who cited the motivations for the attack to be both the ethos of the website, which allows users to conduct extramarital affairs, as well as the company's business practices, such as charging users a fee to delete their data from the site. Leaked data lead to a number of cheats being publicly exposed causing embarrassment and upset for many.
What has this taught us?
Both companies and the public alike need to take extra care and precaution online. For businesses, it is clear that security needs to be tested regularly to ensure attacks like this are less likely to occur. If someone is intent on getting in, it may be impossible to stop them. Damage can be minimised by quickly informing those that may have been affected. For this, companies need to ensure they don't just take the time to make it difficult for hackers, but also take the time to install guards, such as GFI LanGuard, so to speak, that will alert them if anyone does get through.
The public should ensure that they carry out online best practices, such as using unique and difficult to guess passwords for each site used. Never re-use your main email password, as once hackers gain access to this they have almost everything they need. Some sites, such as Google, allow you to add additional security steps, such as 2-step authentication or 2-factor authentication using a second code sent to a key fob device or mobile.
Lightning strike results in data loss at Google data centre
Back in August, Google's data centre in Belgium suffered a power failure as a result of four consecutive lightning strikes to the local grid. Although automatic back-up systems restored power quickly and google engineers immediately began data recovery options, 0.000001% was unrecoverable. Although this isn't a lot, it had the potential to be devastating for those affected.
What has this taught us?
This reinforced the importance of backing up your data using multiple back-up options, including local back-ups as well as Cloud-based solutions.
Windows Server 2003 Reached the end of its life
Many businesses, it would seem, like to stick to what they know. In 2014, there was a rush of businesses migrating from the ever-aging Windows XP operating system as it reached the end of its life. It would seem that nothing was learned from this experience, when last year Microsoft announced it would no longer extend support for its aging Windows Server 2003. 13 million machines were still running the software, which again lead to a rush for the companies who had still to upgrade to something more modern.
What has this taught us?
Companies need to keep their fingers on the pulse when it comes to updates like this. It's understandable that many businesses live by the 'If it's not broke, don't fix it' philosophy, but last minute rushes to upgrade only cause unnecessary stress, panic and expense.
Smartphones became the UK's main internet device
In August 2015, it was revealed that smartphones had overtaken laptops for the first time as the UK's most popular device for accessing the internet. An Ofcom report found that one third of internet users identified their smartphone as the most important device for getting online. The findings marked a significant change on the previous year, where 40% of people said that laptops were their primary device for accessing the internet. The change was put down to a surge in smartphone ownership, particularly amongst more mature consumers. The report found that we use our smartphones for an average of two hours every day to do things like browse the internet, use internet banking, check social media and shop online.
What has this taught us?
The figures contained in this report reflect the increasing importance of mobile technology in our lives. With so much capability at our fingertips, the way we live our lives is profoundly changing. Although this trend has been developing for several years now, the fact that the popularity of smartphones for internet use overtook other devices last year, perhaps, marks 2015 out as a turning point within the digital age…?
Google Reinvented Itself
2015 was the year that Google became a technology conglomerate under the Alphabet umbrella. The world was initially a little confused. After all, why would such a well-known company want to undergo huge changes?
Once just a search engine company, Google has expanded over the years to take on other projects. There is of course Android, their smartphone OS, as well as self-driving cars, YouTube, Nest and their many other online services such as analytics, Gmail, Webmaster Tools, blogger, Google + and so on. Running such a huge company was taking its toll on the tech giant's founders. Google remained as Google, it was just placed under the parent company, Alphabet.
What has this taught us?
Life at the top of a huge technology company is difficult! If anything, it probably suggests that Google is out to conquer the world one day with ever increasing, and impressive, technology.
Power failure was identified as the biggest cause of IT outages for businesses.
Back in the summer, a report found that power failure is the biggest cause of IT outages for businesses. A survey found that 39% of respondents said that IT downtime cost their businesses over £10,000. Despite this, many businesses are lacking a strong disaster recovery plan. Only 5% of companies have confidence that their plan offers complete protection and 6% commit to regular monthly testing of their plans.
What has this taught us?
This has taught us that many businesses remain inadequately protected against the true costs of downtime. It's concerning that so many businesses are disrupted by power outages in this day and age. Not only does this cause disruption and financial losses to the company itself, it also has a knock-on effect on their customers who can be significantly inconvenienced as a result. Clearly, more companies need to take disaster planning more seriously. Whilst some causes of downtime can be difficult to protect against, power failure doesn't necessarily need to be as many companies these days offer the benefit of an uninterruptable power supply. This means that, in the event of a short power interruption, vital systems can remain online or be shut down safely, benefiting both businesses and their customers.
Modular Technology is Coming Our Way
2015 was the year that a number of companies, including Google and Acer, announced they were working on modular technology. This technology allows users to change parts of the device so they never become obsolete.
Google's Project Ara smartphone is the poster child for modular technology. The device has a basic frame that can then be enhanced and customised with a range of interchangeable modules, which make up the majority of the phone's features and functionalities.
It's Acer's Revo Build modular PC, however, that has captured our imagination. Whilst Apple Macs may have a longer lifespan, many PCs are superseded and almost obsolete within a mere few years, unless you have the means to change out parts yourself.
Much like the Ara phone, it is comprised of a basic system that can be expanded and customised by adding a series of modules. Clearly, computers are already being customised by keen PC enthusiasts but this one's aimed at those who want a customised computer without having to take their machine apart. The only initial add-on for this device, however, will be a portable hard drive. Other modules are said to be in development, including audio blocks, graphics blocks and a power bank.
What has this taught us?
This may have taught us that the increasing pace of technological advancement raises ever-pressing issues about obsolescence and the affordability issues this brings, in terms of the mass market. Modular devices, although these projects are still in the early stages, are already marketed as a means of combatting obsolescence; users can upgrade various components at a time, which is said to be cheaper than regularly upgrading the entire device.
It also may have taught us that technology companies are looking for new ways to increase brand loyalty, making it harder for customers to buy alternative products from other brands. After all, the more you spend on your modular device over time, the harder it will become to break free – it's a long-term investment. This logic can already be seen in the smartphone market, where consumers often feel trapped once they have invested money into software and apps that are compatible with either, and not both, IOS or Android. Modular phones will extend this problem beyond software to include hardware as well.
So, whether you think that modular technology offers more or less choice to consumers is a matter of opinion. It remains to be seen whether this technology is just a gimmick or whether it will take off in a big way – it's definitely one to watch in 2016!
Conclusion
In summary, 2015 has reminded us that technology will never stand still whether it be innovation, obsolescence or crime that forces change.
What this should teach us is that you need to ensure you've got the right advisors on your team that keep you up-to-date with technology developments and help to convey the practical benefits or threats as they pertain to you and your business.
Why not join up with our team in 2016? Please feel free to contact us and we can arrange an initial chat over a coffee here.
Image source © 2016 Hardy Audio
Just wanted to say a big thank you to Dan for his help today. Above and beyond and very patient with a beginner like me.

- Read in full
Pegasus Couriers
Daniel Floyd, Pegasus Couriers