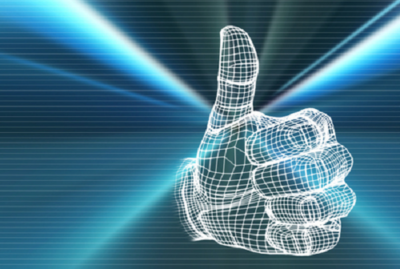 It doesn't matter whether you utilise a physical or virtual IT infrastructure; either way you will need to make sure that it is monitored and maintained by a team of IT experts. These days it's best practice to ensure that your physical and virtual IT infrastructures are monitored around the clock, which is why many organisations now choose to outsource the work to an external IT support company. Here we'll explain some of the benefits of monitoring physical and virtual IT infrastructures 24/7.
1. Spot issues immediately
If you are monitoring your physical or virtual IT infrastructure around the clock, then you will be notified immediately of any potential problems that arise. IT technicians will be able to spot issues and proactively resolve them, before they become major problems for a business and result in significant and costly downtime. 24/7 infrastructure monitoring can prevent disruption to your work force and allow them to maintain their high levels of productivity and customer service.
2. Improved security
Infrastructure security is a common concern amongst business owners. Whilst it is important to have up-to-date security software in place, it is also essential to monitor your infrastructure to ensure it's as secure as you need it to be. It is the job of IT support companies and in-house IT technicians to monitor a network's firewall and anti-virus solutions to ensure they are working properly. They should also carry out regular updates and implement security patches to minimise and eliminate any potential security threats.
3. Early warning signs of limited capacity
Another benefit of 24/7 monitoring is that it allows companies to identify early warning signs of limited capacity. By closely monitoring the processes of their physical or virtual IT infrastructure they will be able to get a heads-up when their system needs upgrading in order to accommodate business growth. This is particularly useful for planning and budgeting for a migration to an upgraded system.
4. Achieve greater efficiency levels
24/7 monitoring allows problems to be reported and acted on immediately. This results in decreased downtime and increased productivity levels. 24/7 monitoring also allows for better planning of updates and patches; thus reducing necessary disruption during working hours. There are a variety of IT system monitoring tools available to busy IT managers to make best use of their time. These include WhatsUp Gold monitoring tools and GFI monitoring tools as just two examples that are cost-effective and suitable for Small and Medium Sized Business and organisations.
5. Managed IT support
Today though, more and more businesses (both big and small) are choosing to outsource IT support to external providers. These IT support companies (such as Grant McGregor Ltd) monitor their clients' IT infrastructures around the clock from a remote location. There are many benefits to outsourcing IT infrastructure monitoring. One benefit is that it gives small companies access to the expertise of IT specialists at just a fraction of the price it would cost them to hire someone in-house. Another benefit is that it allows companies to make significant cost savings, as they will not have to pay their in-house IT team overtime to monitor their infrastructure 24/7.
Outsourcing the monitoring of your physical or virtual IT infrastructure will also give you access to the latest security software and tools. This is particularly beneficial to small businesses, which traditionally may have found the latest enterprise security software out of their price range.
Conclusion
If you are seeking a system monitoring toolset for your network then take a look at some of these monitoring solutions we regularly implement for busy IT managers and network administrators.
Or, if you run a small or medium sized business and are interested in outsourcing the monitoring of your virtual or physical infrastructure or considering this as part of outsourcing your IT support services, please get in touch.
We provide first class IT support services that will provide you with the assistance you require at a surprisingly affordable price.
Call us on 0131 603 7910 for a no obligation initial chat.
Image source: Thinkstock
Just wanted to say a big thank you to Dan for his help today. Above and beyond and very patient with a beginner like me.

- Read in full
Pegasus Couriers
Daniel Floyd, Pegasus Couriers