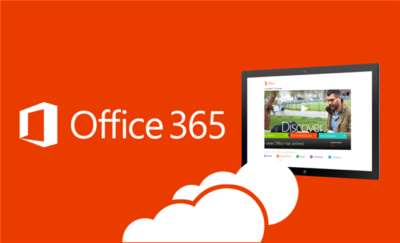 Are your Microsoft Office applications reaching their expiry date?
If so…have you considered migrating to Microsoft's Cloud based Office 365 service?
Office 365 is a simple and easy to use software tool, adapted by Microsoft to increase productivity in the workplace and enable users to work from anywhere they can access the internet.
This Cloud based software solution is readily available to download now. All you need to do is set up an account, make a payment and download Office 365 - there's not even an installation disc in sight. However, if you dive in too quickly, you may hit some hurdles or find yourself with a set up that doesn't quite suit.
This article will outline all the key features of Office 365, supplying you with all the information and facts before you decide if the solution is right for you and your business - and how to get the right help and advice to implement it successfully for your organisation.
Check out our '10 things you should know' list below before you make your decision to move.
1. Office 365 is a Cloud based solution
Office 365 is a Cloud based service. The Cloud is basically an off-site file hosting service, meaning that it runs on the internet, instead of locally on your computer.
The great thing about Office 365 being Cloud based is that you will be able to access your files and programs over the internet from any location, using (almost) any device. All you need is a secure connection to the internet. The forecast for Cloud solutions is that we will be seeing a lot more of them in the future. So if your organisation wants to evolve with the technology of the future - it's time to embrace the hybrid Cloud.
2. The three formations of Microsoft Office
Most of us will be very familiar with Microsoft Office, you have probably been using the desktop version for years and will be comfortable with the logistics of the software.
More recent additions to the Office family include Office 365 and Web Apps. Web Apps is a free, limited edition of Office that is integrated with SkyDrive and lets users view and edit files using online versions of programs like Word. Web Apps is particularly useful on devices that don't have Office installed.
Office 365 is Microsoft's subscription-based service that basically offers the functionality of Office but in the Cloud. It supplies the desktop functionality you need but with the convenience of being able to view and edit documents online.
Office 365 supports multiple devices and can be accessed from a wide range of locations, making it extremely convenient. Saying that…. It is important that you consider what you would do if your internet provider was to go down and you couldn't access your key business software and data. Microsoft does not control how you access the internet and, therefore, cannot account for any failures in connection or with the device you use to connect.
3. Do you have the correct system requirements to operate Office 365?
To run Office 365 you need to use either Windows 7, 8 or 10. If you're a Mac user you will need to be running either OS x 10.6 or a later version. Office 365 users will also need a secure connection to the internet and a compatible browser (ie 9, Firefox 12, Safari 5 and Chrome 18) in order to install, activate and manage their subscription.
4. Which package is right for you?
Office 365 is available in a range of different packages, i.e. – Office 365 for home, Business Essentials, Business Premium and Office Enterprise Pro Plus, to name a few. Businesses with 25 users or less will qualify for an Office 365 small business subscription. This is cost roughly £7 per user, per month.
For larger business' with more users or for users wishing to get more out the Office 365 it is probably more worthwhile to go for one of the more advanced versions. These will offer more online services such as advanced email, online conferencing or instant messaging/skype connectivity. Mac users and those who want to use their own PCs will need to opt for one of the more expensive, multi-featured versions like 365 Business Premium or Essentials. Understandably, each edition of Office 365 will vary in price. The price range generally starts from £7 per user/month and goes up to an annual commitment fee of £16.20 per user/per month. You can cancel your Office 365 subscription at any time, however, if you are on a yearly contact, there is a penalty for cancelling before the contract is due to end.
You don't need to use the same package for all users and it is possible to mix and match. We can help you define the right needs for each type of user. And, if you need flexibility to cater for growth (or shrinkage) we can offer you monthly billing for your subscription so that you only pay for exactly the package(s) and users at any given time.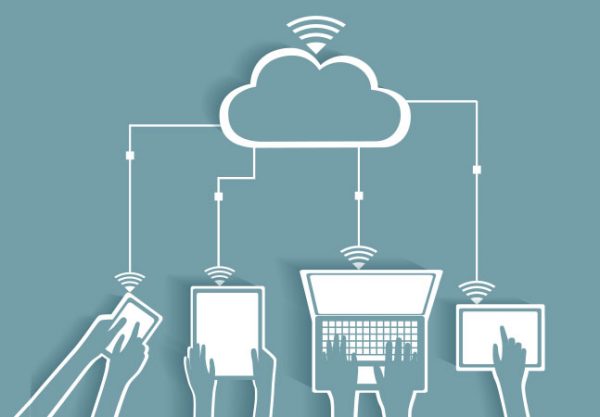 You can access Office 365 from various different devices.
5. Office 365 programs will depend on your OS
Office 365 features will differ depending on the subscription you choose and the operating system you use. The majority or Office 365 packages come with Word, Excel, PowerPoint, Access, Outlook, OneNote, and Publisher. If, however, you are using a Mac business version of Office 365, you will not have access to OneNote, Publisher or Access. Just something to keep in mind when choosing your package!
6. There are various compatible formats
If you're using Office 2010 or 2013 you're in luck! Office 365 files are compatible with both of these pieces of software. Office 2007 will also find that the files are compatible but they may not be able to benefit from the same level of functionality. Unfortunately however, if you are running Office 2003, it is not on the supported software list for 365. Previously you could have purchased a compatibility pack, however this ended back in January 2014. Our suggestion for Office 2003 customers would be to upgrade to Office Pro Plus (OPP) which is the subscription based version of Office 2010 (or purchase Office 2010 itself) for the best user client experience with Office 365.
7. Office 365 is better than Web Apps
Don't be fooled into thinking that you don't need Office 365, since Web Apps is free. Web Apps is free for a reason and that's because it offers very limited functionality. Sure, it's great for viewing files and it even has basic editing and formatting features but you won't be able to do much more with it. If you want the real deal, you'll need to purchase Office 365.
It's also worth keeping in mind that Office 365 has not been created as a substitute for the desktop version of Office. It's a standalone product that offers users functionality that they can't get with the other versions. For example, the great thing about Office 365 is that you'll be able to work with your files on multiple devices, even if they don't have Office installed on them. It's highly convenient and well worth the monthly subscription fee.
8. You get some extras with your subscription purchase
One of the perks of buying Office 365 is that you get more than just the software. Every subscription comes with 27GB of storage on SkyDrive, along with things like free website hosting, free 60 skype minutes per month and more. Whilst these extras aren't likely to be your reason for purchasing Office 365, everyone loves a freebie!
9. Security is top notch
If you're running a business, it's likely that one of your top concerns is security. We know that many people think Cloud services aren't secure enough but we can tell you that Office 365 offers the exact same level of security as the desktop version. Office 365 users are given a high level of end-user security and their files will be stored in extremely secure data centres.
Put it this way, it's much more affordable to use Microsoft's secure data centres than it would be to secure your own to the same level!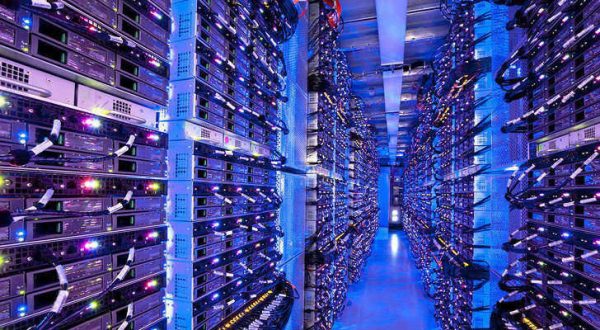 Your files will be stored in Microsoft's secure data centers
10. Is it a sound choice for business?
Well that all depends on factors such as…… do you wish to move your personal or business files to the Cloud? If so, you don't necessarily need to purchase Office 365. Google Docs is another option, which just so happens to be free and packed full of functionality.
Having said this, if you are looking to work with business files, Office 365 is the better option, as the free version of Google Docs probably won't provide you with all the functionality you need or are used to having.
Bonus consideration...
What about your existing email, contacts, calendar & other data? As a bonus consideration, you might also want to think about what you'd like to transfer over from your current email and other files. If, like Grant McGregor, you've migrated hundreds of users, then an Office 365 expert can help you transfer much or most of your existing data - you have to know what you are doing though - or we can advise what might not be possible.
Would you like a free Office 365 consultation to get the right advice and information to suit your organisation? If so, complete this short form and someone from Grant McGregor will get back to you to arrange a convenient time to have a no obligation chat with you about this.
We hope this guide has equipped you with everything you need to know about Office 365 before you make your purchase.
If you have any questions or want to know anything else about the Cloud software, feel free to get in touch with the team here at Grant McGregor.
---
Image Source: http://farm1.staticflickr.com/38.81918853 f182e0f342.jpg
https://redmondmag.com/articles/2015/03/30/~/media/ECG/redmondmag/Images/introimages2014/150330REDMackieMDM1.ashx
Just wanted to say a big thank you to Dan for his help today. Above and beyond and very patient with a beginner like me.

- Read in full
Pegasus Couriers
Daniel Floyd, Pegasus Couriers