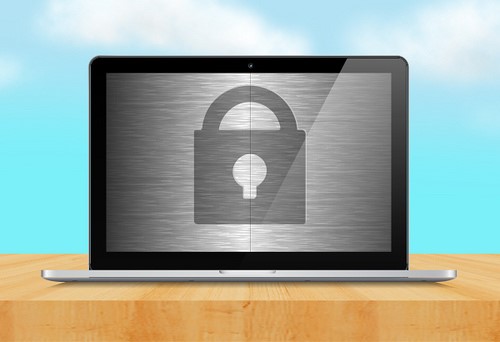 Let's start things off by wishing you a Happy New Year from all of the team here at Grant McGregor! We can't quite believe its 2015 already but we're excited to see what 2015 brings to the world of IT. Speaking of which, we thought we'd share some of this year's upcoming industry 'events' and predictions so you can plan for them accordingly!
On 14th July 2015 Microsoft will end extended support on all versions of Windows Small Business Server 2003. However despite early warnings of its 'end of life' many organisations are still yet to migrate from SBS Server 2003 to another solution. Failure to migrate once its 'end of life' has been reached could mean huge financial costs and security risks for businesses.
Perhaps you're not sure if you're running one of those older versions of this common Microsoft Server application? We can help you discover exactly what you're using through an IT System Assessment. Find out more about this vital first step to harnessing your IT and making it work for you here.
If you are still using SBS Server 2003 on your network and need help and advice on your migration options, please get in touch with the team at Grant McGregor. We will assess your needs and requirements and help you find the best solution for your business, whether it's a server upgrade, migration or switch to services such as Office 365 or other Cloud services. Our team of experts will also help you carry out the migration progress to make it as easy and stress-free as possible.
AWS (Amazon Web Services)
Back in November, Amazon Web Services made a number of key announcements at its re:Invent conference in Las Vegas. The first announcement was that it planned to add new programs and initiatives in order to support its growing partner network for Cloud computing services. AWS also announced Aurora, a MySQL-compatible database engine for the Amazon Relation Database Service, along with new services and applications for enterprise, security, governance and lifestyle management.
This year the company is expected to roll out new benefits for the Amazon Partner Network, as well as new APN partner-specific training and Premier Consulting Partners that will offer stronger customer service and expertise.
The Amazon Aurora database engine is also expected to launch this year, offering increased speed and availability of high-end commercial databases. It is promising to provide up to five times better performance than typical MYSQL databases and availability that's better than commercial databases and high-end SANs without compromising on scalability and security.
Amazon has also said that Aurora will be extremely cost-effective, with cost of use at one-tenth the price of high-end commercial database offerings. The company plans to charge customers an hourly rate for each Aurora database instance they use.
This is a huge step forward from selling books online but expect to hear more about Amazon in the world of IT in 2015!
IaaS (Infrastructure as a service)
Analysts have forecast significant growth in the global IaaS (Infrastructure as a Service) market over the next five years, with the demand for RaaS (Recovery as a Service) being one of the major growth contributors in the wider IaaS market. According to research published at the end of last year, the Global Infrastructure as a Service market will post a CAGR (Compound Annual Growth Rate) of 42.91% from 2015 – 2019.
It is believed that more and more SMEs will look to adopt Cloud services like IaaS this year in order to facilitate growth. If you are looking to keep your capital IT costs to a minimum, whilst benefiting from enterprise level infrastructure, IaaS may be the solution for you in 2015.
We're also busy testing a very attractive-looking Recovery/Business Continuity solution that may change the way we all think about system back-up completely… More to follow on this development later in the first quarter of 2015.
Windows 10
This year we are also expecting to see the launch of Windows 10, though it is unlikely to be any time before the last quarter of 2015. Microsoft announced its plans for Windows 10 back in October last year, claiming that it will be designed to run on a wide range of devices and provide features from Windows 7 and 8 to offer the best of both worlds to users.
Don't worry though – you've not missed out on Windows 9, Microsoft have simply decided to skip a number and give the operating system a clean slate. It's fair to say that not everyone was a fan of Windows 8, so by creating Windows 10, Microsoft is putting a little distance between the two and hoping for a brighter future for the Windows desktop operating system brand.
We will of course keep you up to date with all Windows 10 news here on the Grant McGregor news site!
Concerns over IT security
There's been lots of recent news stories in the mainstream media about IT security, hacking, details of service attacks and system breaches. Unfortunately we are expecting to see an increase in IT security breaches over the next twelve months. Hackers are using increasingly sophisticated methods to target businesses' IT systems at all levels of business, so you need to ensure you have taken the appropriate measures to stop them in their tracks.
Industry experts are predicting a rise in ransomware this year, this is where malicious code is unwittingly downloaded and which then holds companies' IT systems and data hostage until they agree to pay a high price for them to be released.
There are also concerns that this year will see the emergence of 'Attacks as a Service', whereby hackers will hire themselves out to carry out malware, ransomware and other cyber-criminal attacks on organisations' IT systems.
With this in mind, it's essential that you take appropriate measures to ensure your company's IT systems are as secure as you can afford them to be. This is something the team here at Grant McGregor are more than happy to assist you with.
If you feel you need to step up IT security in 2015, feel free to contact the GM team on 0131 603 7910.
What IT developments do you anticipate in 2015? What's significant to your organization? Let us know your thoughts…
Just wanted to say a big thank you to Dan for his help today. Above and beyond and very patient with a beginner like me.

- Read in full
Pegasus Couriers
Daniel Floyd, Pegasus Couriers