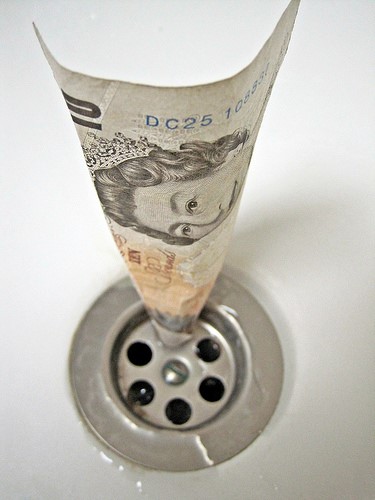 If you're considering changing your IT support partner, it's a sign that there's something wrong with your existing set up. You may not be able to put your finger on it yet but something's making you think that your current IT support company isn't quite right for your business.
Despite feeling like this, many business owners decide to continue with their current IT support partners but in all honesty, that's a pretty risky game. Putting up with poor IT support can cause a number of problems including downtime, excess costs and holes in security. If your IT support company isn't meeting its SLAs or isn't working towards your business goals, it's more of a risk to stay with them than take your business elsewhere!
Signs it's time to swap partners
Thinking about changing your IT support partner is a reason in itself to look elsewhere, however you may also be experiencing some of the common problems outlined below.
Poor communication – If your IT support partner rarely answers your calls or fails to get back to you with solutions, it's time to take your business to a new company.
Outdated – Are they using the latest technology? If they can't answer your questions on Cloud computing and mobile working, find a partner that can.
You don't know what you're paying for – If you're spending money on IT support but aren't seeing any results, how do you know you are getting true value for money?
Can't keep up with you – If your business is rapidly expanding and they are struggling to keep up, it's a sign that you need to choose a more experienced company to work with.
Risks of leaving
Many business owners put off swapping to a new IT support company as they worry there will be negative implications on their business. We've outlined two of the associated risks and why they're not as problematic as you may have thought below!
Downtime
One of the risks business owners associate with changing IT support partners is downtime. They worry that because they've got to swap to a new provider and bring them up to speed; their uptime is going to suffer.
Any reputable IT support partner could do this with no issues as they would have the right knowledge and experience of a wide range of products and services, they'll be sure to get to grips with your systems in no time!
Most companies start by doing an IT system audit so they can get a complete overview of your system. They'll also work closely with you to ensure their services meet your needs and requirements.
Security
Another common concern of business owners looking to change IT support partners is security risks. They worry about the old provider still having access to their system after they have moved elsewhere.
The truth is that there's no need to worry about this. Part of your onboarding with a new IT support company will involve modifying access to your company's IT system and changing all of your passwords. Once this is done, your previous provider will no longer have access to your IT systems or any of your user accounts.
Conclusion
As you can now see, it's far more risky to stay with a poor IT support partner than to swap to a new one. So if your current IT support partner is not meeting your needs or providing an unsatisfactory service, it's time to make a change.
If you're interested in working with an IT support provider that will take the time to understand your business and provide you with bespoke solutions, get in touch with Grant McGregor today.
Or, if you're not quite ready for that, then get yourself a copy of our quick guide to the 6 Secrets of IT Outsourcing to review how to find and work with an IT Support company that suits your needs. Either way, do something that stops IT from being an unnecessary distraction and valueless cost to you, your staff and your business or organisation.
Image credit: Images_of_Money
IT Support Edinburgh - Appropriate Technology | People who Care!
Just wanted to say a big thank you to Dan for his help today. Above and beyond and very patient with a beginner like me.

- Read in full
Pegasus Couriers
Daniel Floyd, Pegasus Couriers