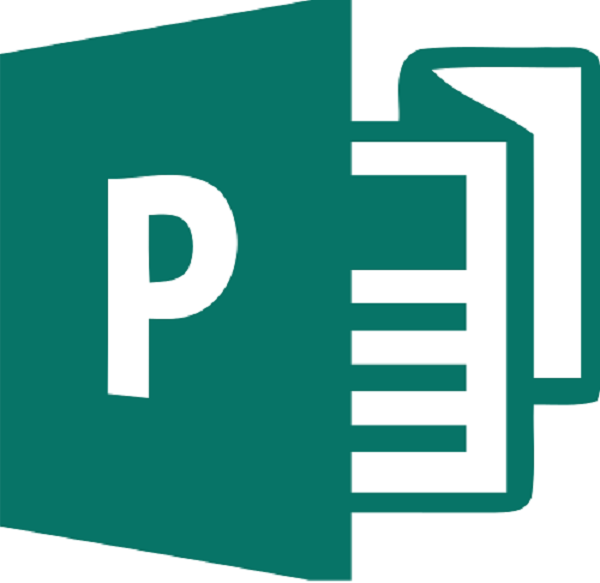 Microsoft Publisher is a fantastic desktop publishing program that you can use to create a wide range of high quality publications. Unlike other software on the market, it's not expensive, nor is it complicated to use. However, it tends to be the most underused of Microsoft's mainstream programs.
If you are looking for an effective publishing tool for either personal or business use, we definitely recommend giving Microsoft Publisher a go and here's why...
1. Easy to use
Whether you're new to digital publishing or simply want to be able to get stuck in straight away, you'll find Microsoft Publisher a real pleasure to use. With a user-friendly interface and all the features you need at your disposal, you'll have no trouble producing high quality publications, no matter what your level of skill is.
2. It's cost efficient
Microsoft Publisher is much cheaper to buy than other desktop publishing programs and if you've got Microsoft Office, you may even have it installed already! Not only can Publisher help you save on installation costs but it also prevents you from having to outsource things like newsletter and brochure design, saving you a small fortune!
3. Helpful wizards
Need a helping hand in creating a certain publication? Microsoft Publisher has a number of helpful wizards that can walk you through designing everything from banners and brochures to newsletters and even websites!
4. Create a wide range of publications
Although Microsoft Publisher is often associated with newsletter and brochure design, that's not the only things it's good for. You can use the software to create a wide range of publications including proposals, product sheets, services guides and much, much more! Whatever type of publication you're looking to design, you can guarantee that Microsoft Publisher will help you do it.
5. Hundreds of templates
Microsoft Publisher's templates make publication design easy. If you need to create a quick publication with minimal effort, you can simply use one of Microsoft Publisher's many templates. There are hundreds of easy-to-use templates to choose from, which are designed to simplify the layout and make creating your ideal publication quick and easy. If you can't find the template you're looking for, simply go online and you're bound to find one you can download for free!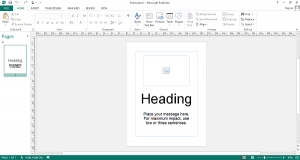 6. Drag and Drop feature
Publication design shouldn't have to be complicated and if you use Microsoft Publisher, it won't be. The software has a great drag and drop feature that allows you to quickly insert photos and other media into your publications. The drag and drop feature will save you no end of time. You can even drop content directly from your social media pages into your document!
7. Mail merge features
Microsoft Publisher has an integrated mail merge feature that allows you to effortlessly send your publications to a wide range of recipients. Whatever document type you create (even if it's a PDF file or HTML website) you'll be able to send it to others directly from Microsoft Publisher.
8. Digital download
Want to get started on your publication right away? The good news is that Microsoft Publisher is now available for digital download. Once you've paid for the software, you'll simply be able to download it directly from the Microsoft website. There'll be no waiting around weeks for shipping. You'll have access to your new publishing software straight away.
With so many great features, Microsoft Publisher is easily one of the easiest desktop publishing programs to use. Don't miss out on the quick access benefits it has to offer!
Got a question about Microsoft Publisher? Get in touch with Grant McGregor today!
Don't forget about Microsoft Publisher! It's actually a pretty useful program.
Image credits: Rezonansoway and Codename Lisa
Just wanted to say a big thank you to Dan for his help today. Above and beyond and very patient with a beginner like me.

- Read in full
Pegasus Couriers
Daniel Floyd, Pegasus Couriers