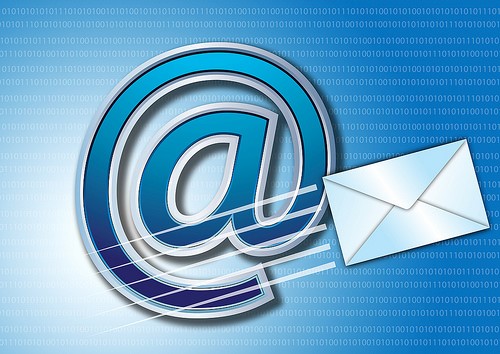 Today businesses all over the world rely on email as one of their main channels of communication to interact with customers, suppliers and co-workers.
Could your business function without email? Or for how long? If not, it is essential that you take the necessary precautions to keep your email software secure and effective. Here we will explain why email filtering and continuity solutions are vital to businesses of all sizes.
Email filtering
Every day billions of emails are sent around and, unfortunately many of these are what can only be described as spam. These spam emails are designed to promote a product or service and are sent out in bulk to a number of email addresses. Spam mail (also known as junk mail) can clog up inboxes on your server, waste your employees' time (lowering productivity levels) and even threaten your IT system's security.
With this in mind it is important to make sure that you use spam filtering software to keep your employees' inboxes clean and safe. Using spam filters will also prevent them from having to manually delete them from their inboxes, giving them more time to spend on more important business tasks.
Here at Grant McGregor we provide a number of hosted and Cloud based spam filtering solutions. Our top solutions include MailProtection, GFI MailEssentials and Symantec Cloud for Email.
MailProtection and MailEssentials filters out spam email, phishing scams and viruses using a number of security layers, scanning engines and filtering technologies. They will prevent spam from clogging up your email inbox and will also protect your IT system from virus malware threats.
Our mail protection services will increase your email security with email anti-virus filters. It is also designed to effectively block spam and prevent known and unknown viruses from attacking your system.
Email continuity
We mentioned before just how much companies rely on their email services in order to carry out their everyday business tasks. If you were to experience an email outage (or internet outage for that matter), how would your business cope? It's likely that you would struggle to continue with your operations and may end up letting down customers, which could potentially damage your reputation.
This is why email continuity is so important. This solution is all about keeping your email up and running even when the rest of your systems have gone down.
Here at Grant McGregor we offer a fantastic email continuity solution in the form of Max MailProtection. This is a hosted email security and continuity solution that is compatible with any email system. What's even better is that it can be implemented quickly and effectively!
Using Max MailProtection you will be able to benefit from email continuity even during internet or email outages. This is due to the fact that your email will be held externally and therefore, will not rely on your in-house IT connections.
Max MailProtection also comes with industry-leading virus protection, spam filtering, hosted junk mail quarantines and messaging logging and search.
Conclusion
Today businesses simply cannot afford to let their email go down or allow their staff to spend hours and hours clearing their inboxes of spam. Using email filtering and email continuity solutions is the best way to prevent spam from clogging up your inbox and prevent your email system going down.
Here's what some of our clients say about the email protection and continuity services they enjoy from Grant McGregor. Click here to read Sion (St Bartholomews School) and Stephen's (Thomas Armstrong) experiences.
For more information about email filtering and continuity or to enquire about any of the solutions mentioned in this article, please contact Grant McGregor on 0131 603 7910.
Image credits: Will Lion
Just wanted to say a big thank you to Dan for his help today. Above and beyond and very patient with a beginner like me.

- Read in full
Pegasus Couriers
Daniel Floyd, Pegasus Couriers