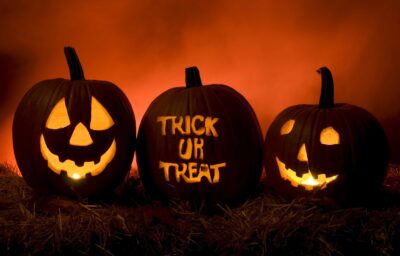 Do you feel like you are constantly fighting for your IT company's attention? Unfortunately this isn't uncommon. Many businesses sign contracts with technology and computer companies after promises that they'll be given their full attention, only to find themselves completely stranded when it comes to resolving IT issues.
The problem with these Stetson-wearing industry players is that they are often more focused on selling their IT hardware and software to new customers than finding the solution to your needs. They're not in it to provide great support and technology solutions, nor to deliver on the promises made to existing clients, they're in it to make as much quick money from you as possible for as little effort as possible.
If you are considering swapping to a new IT support partner, you may not be having a complete nightmare but you may feel you're not getting the attention or quality of service you're paying for! Whilst you may not be able to put your finger on what's wrong, something must have happened to make you feel like you want to explore other options…
The idea of having a professional IT support provider is that they help you to work towards your business goals. The world of IT is constantly changing and your IT support company should be keeping ahead of the game by providing you with innovative and beneficial solutions for your business. If they seem to lack ideas and never bring anything new to the table then you don't need a crystal ball to see that it isn't a good partnership.
So…have you been TRICKED into a torturous relationship with your current IT support company?
Do you feel like you're constantly chasing them? A good partnership requires two way communication, so if you're feeling like you're the one putting in all of the work, then you're probably with the wrong company.
You're often left in the lurch
Were you promised regular emails, phone calls and visits when you signed the contract only to find that you end up left in the lurch when faced with IT issues? Again, that's not a great sign. If your IT company can't pick up the phone or at least answer the phone when you need them, then they're not the IT company for you.
You're left to get on with it
Have you been sold a piece of software only to be left not really knowing how to use it or what to do with it? It sounds like you're working with a big box shifter. The problem with these computer companies is that they're not really after a partnership. They simply want to sell you their software, make a little cash and then move on. You're much better off finding a value-added partner who will help you find the right software for your business, install it on your system and help you to get the most out of it.
They lack software knowledge
If you're working with a computer company that seems to know little about the software they're trying to sell you, it should be setting off alarm bells in your head. They may be able to identify the pros and cons but can they tell you how it can be integrated with your existing technology or whether it can be extended to meet your needs? If the answer is no, it might be time to hop on your broom and fly away from this company!
They can't cope with your demands
Just like outgrowing a cauldron, you can also outgrow your computer company. If your company has expanded and your IT service company is struggling to meet your needs, it's time to take your business elsewhere. There's no point getting stuck in a rut or caught up in a gruesome situation with a company that simply can't meet your growing needs.
They're overcharging for their services
One of the biggest signs that you are in a horror story with your technology company is if they're charging over the odds for their services. Did they promise you a fixed rate only to throw in hidden charges later on? Perhaps they weren't transparent about their pricing methods? Either way, it's best to pack up and take your business elsewhere. If you end up staying with them, you'll only end up having to make cutbacks elsewhere in order to pay for services that aren't really worth the money.
Now…how would you like a TREAT?
Although everything might be 'doing okay,' you need to decide whether okay is really good enough for your developing business and good enough for the money you pay.
Whilst change may not be something you particularly enjoy, it may be what's needed in order to maximise your business potential.
We specialise in making IT work for you! Just take a look at the dozens of examples of success we've delivered to businesses and organisations just like yours…If you are fed up with daily bug bears and feel you have been getting tricked by your current provider… well there could be a treat in store for you!
Its treat time and here's an offer that might just be too sweet to ignore!!!
Get your hands on our free guide… Simply click here and fill in the required details.
In the message box, list the 3 or 4 things that are causing you the most pain and annoyance with your IT at the moment.
Frightened your IT systems aren't secure?
Nightmares about whether your back up would work when you need it most?
Scared the software you're using isn't reliable or being updated?
We will send you a personal bound copy of our guide and respond to you via email with regards to your specific issues and how we would tackle them... A free consultation to see if we can rid you of your IT nightmares!
And what do you get out of teaming up with Grant McGregor?
New IT software and solutions - This is something that the team here at Grant McGregor can help you with. Whether you're looking to migrate to the Cloud or facilitate remote working, we can help you find the right IT solutions to do it. We have been awarded Gold Partner Status by many of our software vendors due to our excellent product knowledge and dedication to finding clients the best solutions to meet their needs.
IT consultancy - Unlike other IT companies out there, we're not tied to one particular vendor, so you can have the peace of mind that we won't just offer solutions that help to increase our sales quotas. Instead, our IT consultants will work closely with your business to ensure you get everything you need out of your IT systems.
From improving productivity to increasing security, we can help you improve your business going forward. What's more is that we'll provide our consultancy services in plain English, so you don't have to worry about getting confused or caught out by tricky IT jargon.
IT support - Grant McGregor understands just how stressful the thought of changing IT support providers can be. The good news is that we're experienced in making it an easy and seamless process. What's more, we'll also provide you with a full IT Service Guarantee for your complete peace of mind.
No matter how big or small your company is Grant McGregor will offer dedicated support services to meet your needs. It's not just the technology we support either. We provide support to those who matter most – your people!
All of the services you need under one roof - If you're ready to take your business to the next level, now's the time to do it.
If you're interested in working with Grant McGregor or you'd like to see if we would be a good fit for you then give us a call today on 0131 603 7910. We won't bite!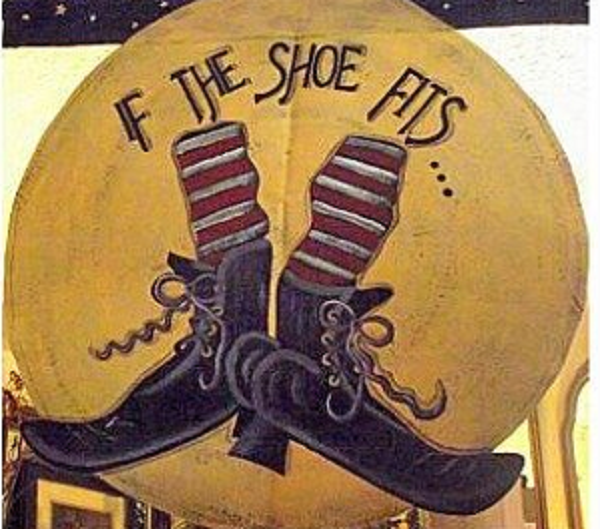 Just wanted to say a big thank you to Dan for his help today. Above and beyond and very patient with a beginner like me.

- Read in full
Pegasus Couriers
Daniel Floyd, Pegasus Couriers