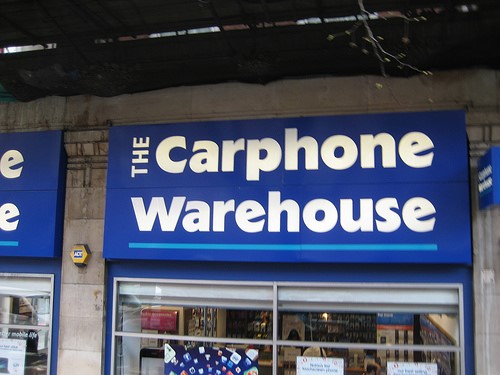 Carphone Warehouse recently announced that the personal details of up to 2.4 million customers might have been accessed in a cyber-attack. It is also thought that the cyber attacker may have accessed up to 90,000 customers' encrypted credit card details.
The retailer's owner, Dixons Carphone has apologised for the attack and said they are informing anyone who may have been affected, in addition to putting more robust security measures in place. Carphone Warehouse took the affected website offline to protect its data once the breach was identified.
Despite Talk Talk no longer being owned by Carphone Warehouse, they do have contractual ties to it. This has lead to around 480,000 Talk Talk Mobile customers being affected by the breach. A small number of customer passwords have been accessed, as they may not have been encrypted but they have blocked the affected accounts and will continue to do so until customers reset their passwords.
Taking action
It is recommended that those affected by the data breach notify their bank and credit card company straight away, so they can watch out for suspicious activity. Dixons Carphone customers should also change the password for their online accounts and check it for any suspicious looking activity.
It is advised that customers are wary of anyone calling asking for personal information, bank details or passwords, as they could be involved in the data breach.
Credit ratings can be checked using Experian, Equifax or Noddle to make sure that no one has tried to apply for credit in your name.
Other recent data breaches
The Carphone Warehouse data breach comes just months after Talk Talk announced that some of its account numbers and names had been stolen from the company's system and were being used by scammers.
Another recent scam involved the Ashley Madison website, which helps married people plan affairs. Hackers claimed to have stolen the details of around 37 million accounts registered with the website.
Back in 2013, Sony Computer Entertainment was fined £250,000 for a serious breach of the Data Protection Act, over a hack that UK authorities believe could have been prevented.
Is there any hope for smaller businesses?
The increasing number of high profile security breaches, like the recent one on Dixons Carphone has sent many smaller companies into panic mode. Their logic is that if large organisations are falling foul to data breaches, do they really stand any chance of keeping hackers out?
You have the power to protect your business
The fact is that it doesn't matter how small or large your business is. If you invest in appropriate IT security solutions and take some sensible measures to protect your systems, you will stand a better chance of keeping your data safe. Investing in the right level of security software and carrying out regularly processes like patch management, 24/7 monitoring and encryption will help to better safeguard your business and its data from cyber-attacks.
Educate your staff on IT security
A huge part of protecting your business from data breaches also comes down to the actions of your employees. It is therefore extremely important that you educate employees on the importance of IT security, teach and remind them to create strong passwords and warn them about online threats such as malware, which can be downloaded accidentally from email attachments, browsing the internet and social media sites.
Work with an experienced IT company
Working with an experienced and reliable IT security company can greatly help your business, especially in terms of deploying appropriate security solutions and monitoring your systems. If you are interested in upgrading your IT security and want to benefit from having an experienced team on-side, get in touch with Grant McGregor today on 0131 603 7910.
Image credits: Jose and Roxanne
Just wanted to say a big thank you to Dan for his help today. Above and beyond and very patient with a beginner like me.

- Read in full
Pegasus Couriers
Daniel Floyd, Pegasus Couriers