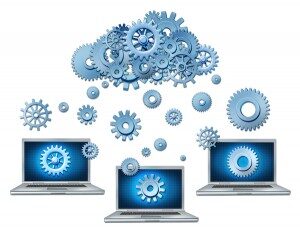 Are you even 80% confident that your back-up/recovery systems will serve its purpose if a cyber disaster happened?
If you have answered no, then you NEED to read on...
Cyber Attacks
Recently we have all been exposed to a string of cyber attacks on high profile organisations such as Talk Talk, EBay and Tesco.
The spate of recent attacks indicates that even the most high-profile companies are under-prepared for disaster. Organisations may need to reinforce their defenses and find a more suitable business continuity plan, one that is specifically designed for their organisation's needs.
Ultimately, the blame for fraud and cyber-attacks lies in the hands of the offenders, but at the same time, it's fair to say that some organisations could be protecting their systems better than they already are.
Business Continuity is Indispensable
Business continuity and disaster recovery planning is simple and nowadays it should be integrated into every companies day-to-day operations. Advancements in technologies in the past few years has meant that having an efficient, trust-worthy business continuity plan is more affordable and straight forward than ever.
Find the Back-up for You and Your Business
Searching for a suitable back-up solution for your organisation can be a bit of a minefield. The market is filled with numerous product variations and because people have different amounts and types of data, and different needs – well conducted research is needed when deciding on the perfect back-up plan.
To help you become more knowledgeable on the various back-up/recovery options available to you. Our 6 step common-sense article should genuinely help you and your organisation to recovery quickly, if and when disaster strikes.
6 Questions You Must Answer Before You Can Be Certain Your Business IT Systems Are Protected From Disaster





Q1. How did you arrive at your current back-up/recovery solution?
More often than not your IT provider recommended the solution for you. Some providers do actually tailor the solution for your individual requirements. I'm afraid that others simply don't – they go with the philosophy of 'one size fits all'. With this in mind, it might be worthwhile asking yourself:
"What is our current back-up / recovery solution and process?"
"What are its strengths and weaknesses?"
"Am I comfortable that it is the most appropriate solution for us?"
Q2. When was the last time you felt truly 100% confident that your back-up/ recovery solution works? (Not just a report that states it has backed-up!)
Your company back-up requirements are unique. You might only need to restore Microsoft Office files. Therefore, your requirements are different from a company that requires the ability to restore a full server within a matter of a few hours.
Maybe you need to restore all the data on your server to a different server, in the case of a hardware fault? Ask your provider if your current set-up can restore your data effectively and how they would go about proving the restore process actually works?...
If these questions stimulate some question marks in your mind then request the rest of the guide now…
Just wanted to say a big thank you to Dan for his help today. Above and beyond and very patient with a beginner like me.

- Read in full
Pegasus Couriers
Daniel Floyd, Pegasus Couriers