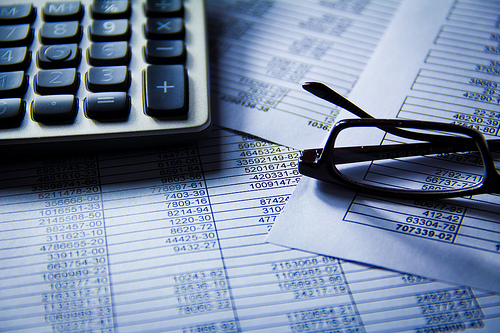 As a small business owner, it's likely that you're planning to carry out accounting tasks in-house but at the same time, don't want them to takeover your entire schedule. The solution? A good accounting system.
Here we'll explain how to pick the right accounting system for your company needs and discuss some of the most popular options available.
What you need to consider
When selecting an accounting system for your business, you need to make sure that it ticks all of the boxes. Firstly you need to check that it's built for small businesses, rather than professional accountants, as trust us, the latter will boggle the brain. The great thing about purpose-built small business accounting systems is that they don't expect you to have a great deal of prior accounting knowledge by keeping everything very straightforward.
In addition to checking the software is for small businesses, you may also want to see if it's a good fit for your industry. Some accounting solutions are aimed at specific industries, whereas others are more generalised.
Customised solutions
Although you're likely to be looking for a fairly simple accounting system for your business, there are benefits to choosing those that offer customisable features. These features will help you get the most out of the software and make it easier for you to manage your accounts. Most accounting software providers offer different packages to suit different needs.
Compliance
It's always a good idea to make sure the account system you choose will help you comply with financial regulations and meet your tax obligations. You can expect this from most reputable providers like Sage and Xero.
Security
When you're dealing with sensitive financial information, you need to have confidence in your system's security measures. Don't be afraid to quiz providers on their security to check that it's up to scratch.
Cost
Obviously cost is bound to play a part in your decision. Most accounting system providers offer different packages at different prices, ensuring there is something to suit all businesses.
Support
Finally, you need to consider the tech support and customer service offered. You need to know that the system provider will be there to answer your queries and provide assistance. Check that they offer your preferred form of contact.
Popular accounting system choices
There are a number of account systems available for small businesses; however the most popular ones are Sage, Xero and QuickBooks.
Sage (arguably the most recognised accounting system) is great for managing income and expenses, keeping your bank accounts accurate and submitting VAT returns to HMRC. The software is available as both a desktop and Cloud solution and support comes as standard.
Xero provides online accounting software for small businesses and includes all the usual features including income and expenses management, invoicing tools and financial reporting. You can access it at any time, from any location, providing you have access to the Internet and don't have to worry about installation.
QuickBooks offers a desktop solution (QuickBooks Pro 2015) and an online solution, which is aimed at smaller businesses. QuickBooks online will help you to organise your accounts, benefit from high-speed invoicing and access real-time cash flow information.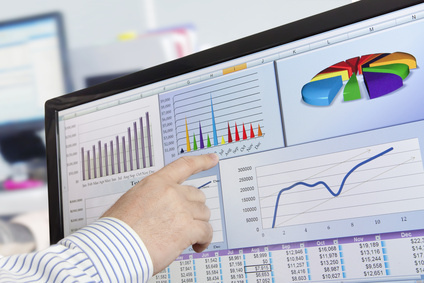 Desktop vs Cloud accounting systems
Small business owners have the choice between desktop and Cloud accounting systems but which is better?
Whilst desktop solutions boast many benefits including powerful features and non-internet access, on the downside, they have to be installed and updated on a regular basis, which can also mean expensive license fees. There's also the inconvenience of having to back them up and share hard files.
Cloud accounting systems require internet access and may not be as full featured as their desktop counterparts, however they should still offer all the basic features a small business would need. They can be accessed anytime, from anywhere and can be connected directly to your online banking, cutting down on data entry.
With Cloud accounting systems, you can easily collaborate with others (sharing info via the web) and do not have to worry about installation or back-ups, as it's all taken care of.
Conclusion
When it comes to choosing an accounting system for your company, it all comes down to your individual needs. Having said this, there are many benefits of choosing cloud accounting software and we personally think it could be the way forward for many businesses.
If you need help finding the right accounting system for your business, feel free to get in touch with the team here at Grant McGregor on 0131 603 7910 or info@grantmcgregor.co.uk.
Image credits: kenteegardin and SalFalko
Just wanted to say a big thank you to Dan for his help today. Above and beyond and very patient with a beginner like me.

- Read in full
Pegasus Couriers
Daniel Floyd, Pegasus Couriers