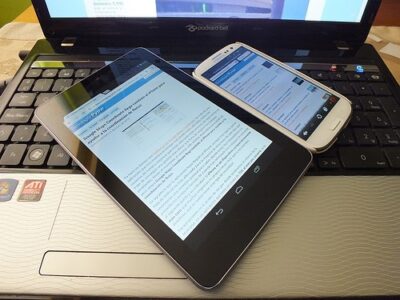 Over the last few years we have experienced a revolution in the way in which people work. Advancements in technology have meant that much of our work is now computerised, however, it has also meant that we can now work outside of the traditional work place.
In fact, today there are around six million remote workers in the UK. With more and more people working away from the traditional office setting, companies are facing the tough challenge of keeping their data centralised and secure.
Here we will explain some of the risks of remote working and why it is important to choose the right software to keep your remote workers secure.
The risks of remote working
Whilst there are many benefits of allowing employees to work remotely, there are also some risks that need to be identified and managed effectively. One of the main risks is that unprotected personal and mobile devices used by remote workers can become infected with malware that may also infiltrate your company's network and corrupt or steal valuable data.
Unfortunately mobile devices are also more susceptible to data leaks because they can be easily lost or stolen. When data is misplaced or taken by an unauthorised user it can cause a number of problems for a business, likely leading to both financial and reputational damage.
So how can you go about managing these risks? For starters, you need to understand the importance of using software to protect and manage both the data and devices used by your remote workers. Below we have explained the software options available to you and why they are so important in the case of remote working.
Security software
Typically malware is unwittingly downloaded onto devices via infected websites, email attachments and social media networks. In an ideal world, businesses would be able to prevent their employees from using their devices for personal web browsing in order to eliminate security breaches, but this isn't necessarily a practical solution.
Instead you need to use layered security software or services to reduce the chances of malware infecting your remote workers' devices and ultimately your central IT system. Of course it's a risk in itself to rely on your remote workers to maintain their anti-virus and anti-malware software with updates and patches, so you may want to make use of automatic updates or patch management tools to ensure they are carried out efficiently.
You may also want to consider installing 'remote-wipe' apps on remote workers' devices so that if the device is lost or stolen, you can ensure the data is quickly wiped so it doesn't end up in the hands of an unauthorised user.
Cloud applications
Allowing remote workers to manage their own devices is a risk that so many businesses take. However, there is an effective solution in the form of Cloud computing.
Making use of Cloud-based software and applications will allow you to effectively hand-over some of the onerous responsibility of security and maintenance to an experienced Cloud service provider.
The benefit of doing this is that you will have experienced professionals managing your devices and applications, who are usually better equipped to ensure they are locked down.
Encryption tools
In order to make sure that your remote workers are able to access your corporate network securely, you may want to consider implementing technologies like virtual private network software. This will encrypt any information remote workers send to or receive from your corporate network. There are straightforward, inexpensive disk encryption solutions available to protect the data held on portable laptops to prevent a casual loss or theft from becoming catastrophic.
Data backup software
Last but not least, it is important to use software to backup your remote workers' files. This can greatly benefit your business in the case of a device being lost or stolen, as it means that although you will have to wipe the device, the backup files will still be safe and can be recovered to a replacement device to provide business continuity.
Conclusion
Allowing your employees to work remotely can be extremely beneficial for your business and, providing you take the necessary precautions and use the right software, you will be able to greatly minimise any associated risks.
For more information about software for remote workers or for advice on the best software for your business, please give our team a call on 0131 603 7910.
Just wanted to say a big thank you to Dan for his help today. Above and beyond and very patient with a beginner like me.

- Read in full
Pegasus Couriers
Daniel Floyd, Pegasus Couriers