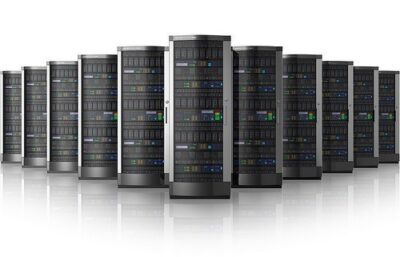 It is a simple fact that all businesses need to back up their data. Disasters can (and do) happen but more commonly disk drives will fail or data is unwittingly deleted or changed and if you have not backed up your data, you may struggle to ever recover it.
Whilst it is unlikely that you will need to back up every file from every PC your business owns, it is likely that you have a fair amount of important documents, emails and even photos or videos that you would struggle to replace if your hard drive crashed or your computers were destroyed by a fire.
Today many businesses create online back-ups of their files, but is this disaster recovery solution all it's cracked up to be? Can it really help to recover your systems and data in the event of a disaster or is it more suitable as a secondary solution? Let's take a closer look.
What is online back-up?
Online back-up solutions are also known as remote back-ups. In order to make an online back-up of your files, you will need to send copies to a virtual storage location, often referred to as 'the Cloud.' Cloud storage or 'online back-ups' are linked to providers' secure data centres, which host your data and can be accessed via the internet in the case of a disaster.
The benefits of online back-up
One of the main advantages of using an online back-up solution is that it allows you to effectively store your back-up data off-site. This means that unlike if you were to store it on a USB or external hard drive at your place of work, it will not be destroyed by whatever destroys your computers e.g. a fire or flood.
Another benefit is that most cloud back-up providers will replicate your data across multiple data centres. This means that even if their data centre is struck by a disaster, you will still be able to access other copies of your files elsewhere.
Finally, businesses using online back-ups have the advantage of being able to access their data via the web. This means they can retrieve and restore their data from virtually anywhere in the world.
What online back-up is not
Whilst there are many benefits of using an online back-up solution, it is not something that you should solely rely on to save your business in the case of a disaster. There are still plenty of things that can go wrong e.g. staff forgetting to update the files they save to the Cloud, leaving you with out of date information or failing to test the online back-up solution and finding that it is not enough to fully recover your IT systems.
Most importantly, online back-up is typically not suitable for complete disaster recovery or recovering large volumes of data. This is because that volume of data will either have to be transmitted back to you over the internet (and in many cases over a slow inward connection at the point it reaches your network) or it will be copied to a portable drive and couriered to you by (at least) next day delivery service. Only once you get the data back to your site (by either means) can you begin the restoration process.
Yes it is important to use online back-ups but it is not as simple as placing all of your files on the Cloud. Without an effective disaster recovery plan and regular testing, online back-up will not be enough to save your business.
What else can be done?
In order to give your business the best chance of recovering in the case of a disaster, it is highly recommended that you get expert assistance from a company like Grant McGregor. We are highly experienced in disaster planning and recovery and can help you formulate and test realistic disaster recovery solutions and plans.
Bespoke disaster planning and recovery solutions
We understand that when it comes to disaster recovery plans, there isn't a one-size-fits-all solution. This is why we work closely with companies to provide bespoke back-up solutions that meet their individual needs and requirements. We offer a wide range of online storage options from simple services like online email archiving to all-in-one solutions like online back-up and as we are independent of all vendors, we can guarantee that the suggestions we make will be truly unbiased.
Outsourcing data back-ups
Not only will an IT consultancy company like Grant McGregor help you to find the right disaster recovery solutions and test them, but they will also provide on-going management services if required. We can take care of your data back-ups on your behalf, giving you the peace of mind that all of your important data is being stored safely and efficiently and will be there if you need it in the case of a disaster.
For more information about our disaster planning and online back-up solutions, feel free to get in touch.
Just wanted to say a big thank you to Dan for his help today. Above and beyond and very patient with a beginner like me.

- Read in full
Pegasus Couriers
Daniel Floyd, Pegasus Couriers