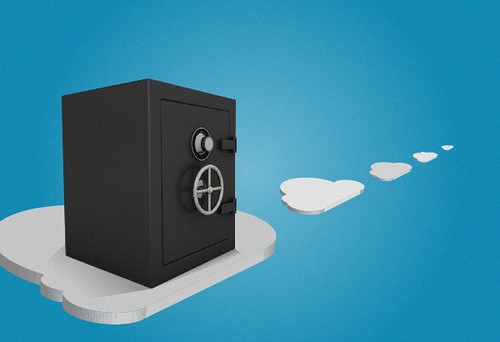 This week it was announced that Microsoft is making its Office 365 package even more appealing to customers by offering them unlimited OneDrive Cloud storage.
According to Microsoft, the free upgrade will be available to all Office 365 subscribers within the next few months. Those who already subscribe to Office 365 can jump the line and gain early access to their unlimited Cloud storage by signing up to it through Microsoft's website. However it must be noted that by doing so they will have to opt in to promotional emails (though we think this is a small price to pay!)
The plans to give Office 365 unlimited Cloud storage came as a surprise to many, especially since it is the second storage boost that Microsoft has given to its subscribers this year. Back in June they upgraded users to one terabyte of Cloud storage.
For those who don't know, Office 365 is the subscription version of Microsoft's popular productivity suite. It features a number of well-known applications and software including Word, Excel, PowerPoint, Outlook and a few other programs.
Personal users can sign up to Microsoft Office 365 for £5.99 a month or save 16% by paying the £59.99 annual subscription. This gives them access to the productivity suite on one computer and one tablet (but not for commercial use).
Alternatively non-commercial users can pay £7.99 per month for Office 365 Home or opt for the annual subscription of £79.99 to save 16%. This permits them to use the software on up to five PCs and five tablets.
Office 365 isn't just aimed at personal users, but businesses too. Commercial users are required to buy an Office for Business account, which costs £7 per user per month or £7.80 for the premium version. Business users can also benefit from the unlimited storage upgrade that will be rolled out in 2015.
Although there is not a limit on the number of devices that can access the OneDrive Cloud storage, access is tied to a single Microsoft account for those with personal subscriptions. With a home subscription, up to five separate account holders can benefit from their own Cloud storage space, making it the preferred option for many.
The upgrade is a fantastic deal for Office 365 subscribers and has gone a long way in helping Microsoft to get one step ahead of Google in their war over users' office documents.
Microsoft vs. Google: Who's winning now?
You may or may not have heard that Microsoft and Google are currently in a price war over your office documents. However, the latest news of Microsoft offering free unlimited Cloud storage has certainly one-upped Google's paid offering of Google Drive for work.
Google is currently offering Google Drive for Work at the low cost of $5 (around £3.10) per user per month but you are restricted to just thirty gigabytes of Cloud storage. For double the price, you can get one terabyte of online storage, until you add six people to the account (costing $60 per month or around £37) after which you will qualify for unlimited storage.
Google has recently said that it is signing up around one thousand eight hundred new customers a week to its paid versions of Google Drive. However Microsoft is doing very well at attracting customers to Office 365 too. After launching it in early 2013 and making it compatible for the iPad earlier this year, Microsoft now has around seven million customers using the product, a figure that grew by 25% last quarter alone.
If you are planning on buying one of the two paid options from Microsoft and Google for personal or family use, we recommend going with Microsoft. Office 365 offers much more value for money for both personal and home users. Students should also keep in mind that they may be able to access the productivity suite for free. Many universities are now offering it to their students and in most cases these free accounts come with unlimited storage too.
Other Office 365 news
As well as announcing that they will be offering free unlimited Cloud storage to all Office 365 users, Microsoft has also recently announced that it will be opening up the Office 365 functionality to third party developers. The company has decided to create a set of Application Programming Interfaces (APIs) so that other companies can develop and add other features and capabilities to the online productivity suite.
One of the first users of Microsoft's APIs will be the Cloud service broker IFTTT. This application already connects Cloud services and workflows; however, it has plans to connect users with Office 365 over the next few weeks.
Microsoft made the announcement earlier this week at the TechEd Europe conference in Barcelona. Many believe that this is the company's way of keeping the Office 365 suite at the forefront of the mobile applications market.
To help software and application developers get started, Microsoft has released new Visual Studio software development kits for both Android and Apple iOS devices, along with online training guides for their APIs.
Conclusion
Although Microsoft faces tough competition from the likes of Google when it comes to Cloud applications and storage, it seems the company is making every effort to offer both personal and business users a better deal. For more information please visit our Office 365 product page and feel free to get in touch with any queries you have by contacting us on 0131 603 7910.
Just wanted to say a big thank you to Dan for his help today. Above and beyond and very patient with a beginner like me.

- Read in full
Pegasus Couriers
Daniel Floyd, Pegasus Couriers