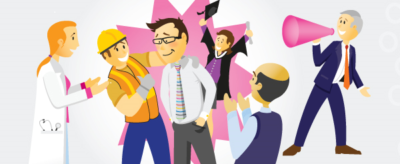 We'd like to welcome some new clients...
...and thank them for putting their faith in us - we won't let you down!
Over the past few months, our IT service delivery team has been working very hard to support and help a number of new service clients. Some of them are very well-known names to most people, some are smaller organisations that you may not know much about.
The common factor with all is that they've sought our help with some or all aspects of their IT systems - be that advising on & helping them to implement a particular software solution for security, compliance or productivity gains; or be that taking responsibility for their IT infrastructure and supporting their people so that they can get on with their real job of work.
We'll cover some stories about one or two of them in more depth over the coming weeks as their projects complete successfully.
For now, our sincere thanks to some of our newest clients that we're proud to be working with:
National Museums of Scotland
Johnston Carmichael Chartered Accountants
Oxford University
MacDonald Hotels
Fairfield School, Bristol
Quality Scotland
DOENI
Care & Repair Edinburgh
The Royal Society of Edinburgh
AJ Cabling Services
If you'd like to find out whether we can help you, contact us for a no-nonsense chat or find out more about how we can make a difference to you...
Perhaps we could be thanking you sometime soon?
Just wanted to say a big thank you to Dan for his help today. Above and beyond and very patient with a beginner like me.

- Read in full
Pegasus Couriers
Daniel Floyd, Pegasus Couriers