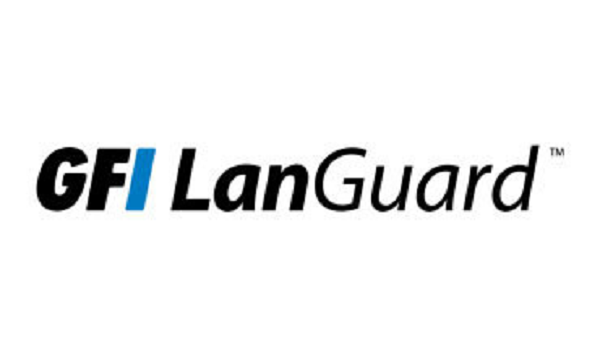 GFI LanGuard® provides busy IT staff with a unique trio of essential IT security tools. It offers patch management, vulnerability assessment and network auditing all in the one platform which makes it a very cost-effective toolset indeed.
This award-winning solution is trusted by small and medium-sized businesses and increasingly by larger enterprises , not-for-profits and public bodies all over the world. GFI LanGuard gives them a complete picture of their network setup and helps IT Managers and Administrators to maintain a secure and compliant network state.
Most importantly for busy IT people, it does this all faster and more effectively thanks to its automated patch management features and minimal administrative effort that's required once it's been configured.
There's no need to take it from me or from the vendor GFI. Their latest version of this essential aid has recently been put through it's paces by the good people at SC Magazine. Their verdict - "This is a very well integrated vulnerability management system – a real pleasure to use. Five stars all round."
GFI LanGuard 2012 offers a full set of scanning and management features and can be installed on almost any Microsoft Windows machine in the enterprise network and can scan Windows, Linux/Unix and Mac OS targets.
LanGuard can run in both agent-based and agentless modes and it comes preloaded with many regulatory compliance scanning templates, including PCI DSS, PSN CoCo (Public Services Network Code of Connection), among others. Administrators can scan network assets for vulnerabilities on an ongoing basis and check for changes that could affect security and compliance.
Although GFI includes technical support as part of the purchase price, end-users must rely on documentation and PDF guides to get them started (albeit this is user-friendly). As a seasoned Gold GFI Partner, Grant McGregor can help you to buy GFI LanGuard licenses at a price starting at around £10 per seat for 100 to 249 seats. Moreover, we can help with LanGuard expertise to kick-start your implementation and help you to get a swifter return from your investment in it.
Both SC Magazine and our own LanGuard clients have found it to be excellent value. This combination of a well designed and easy to use ongoing vulnerability scanner, strong patch management system and compliance auditing platform all in one is well worth the money.
For:The GFI LanGuard 2012 is a full vulnerability management suite in one easy-to-use application
Against:Nothing that we found
Verdict:This is a very well integrated vulnerability management system – a real pleasure to use
If you like the sound of this you can arrange a short demo of the product from Grant McGregor or you can download GFI LanGuard for a free 30-day trial to see how it would save your IT department time in conducting essential but repetitive and time-consuming tasks.
Just wanted to say a big thank you to Dan for his help today. Above and beyond and very patient with a beginner like me.

- Read in full
Pegasus Couriers
Daniel Floyd, Pegasus Couriers