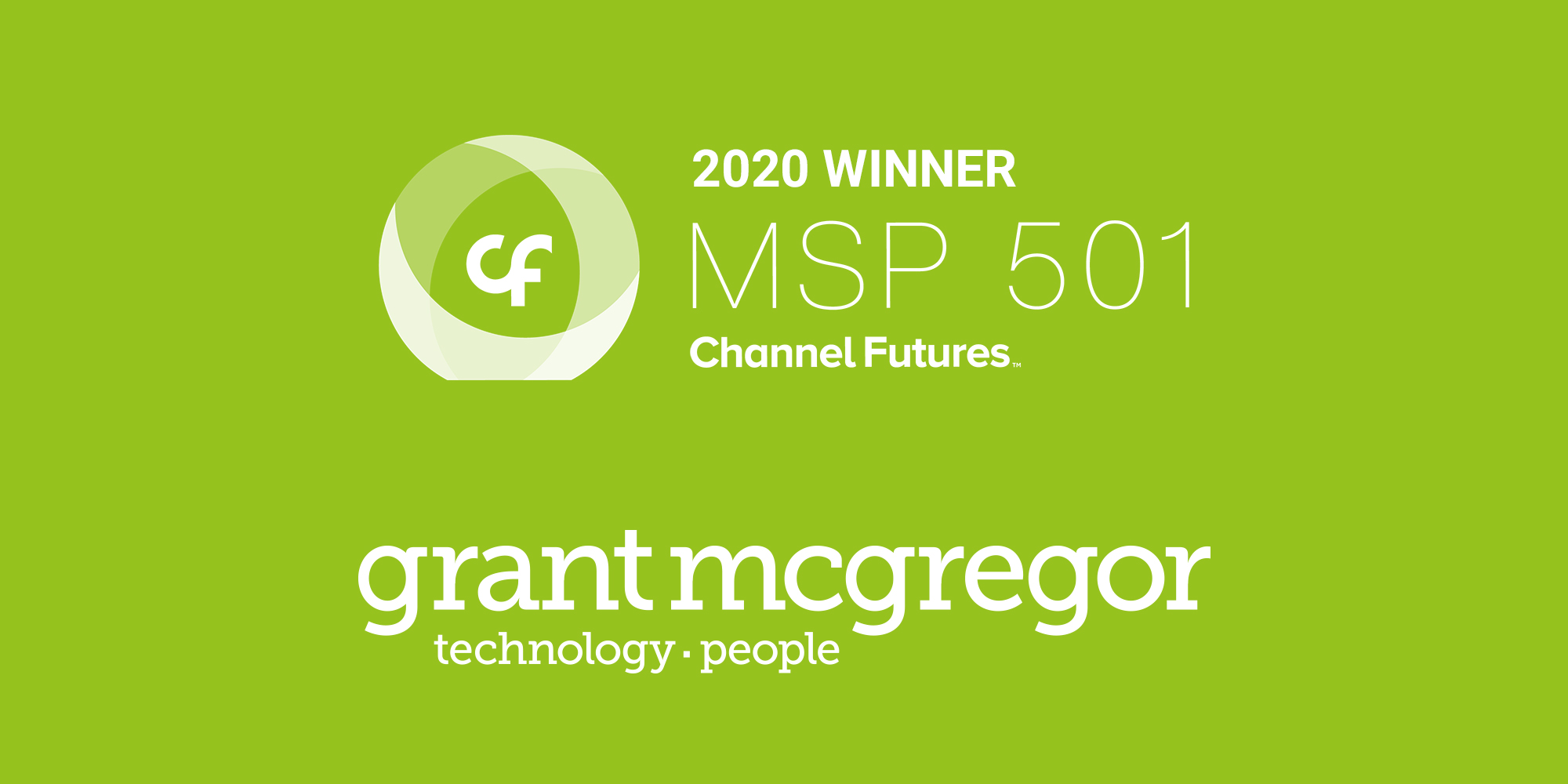 This year's top Global Managed Service Providers (MSPs) has been announced. Based in Edinburgh & Dundee, Grant McGregor Ltd has climbed an unbelievable 329 places to rank number 167 globally on a compilation of the world's 501 best Outsourced IT Companies or MSPs as they are often called today.

"To rank in the list of the world's best IT Partners is testament to the dedication and focus of our entire team" said Jon Towers, Co-Founder and Director of Grant McGregor. "On behalf of us all, I can say we are genuinely humbled to be recognised so highly. This has been a challenging year for so many businesses and this result shows how hard we've worked to keep our customers connected and working effectively on what they do best."

ChannelFutures's MSP501 list ranks MSPs from around the world according to a unique methodology that measures the business health and prospects of IT support partners. For the last 13 years the MSP 501 has evolved from a competitive ranking list into a vibrant group of service providers, vendors, distributors, consultants and industry analysts working together to shape and define the growing managed service opportunity.

For the third year running the applicant pool has grown - making this year's list the most competitive to appear on yet. Using a brand new methodology, the list better reflects not just the size of an MSP but drills down further to understand what makes for a great MSP in terms of delivery and value to their clients.

"The 2020 winners are truly the best examples of innovation, business acumen and strategic savvy on the planet." said Kris Blackmon, Senior Content Director at Channel Partners and Channel Futures.

We're proud that our hard work to ensure we give the best service, at the best price to each and everyone of our customers has been recognised and rewarded in this way. We're even more proud of the dedicated team at Grant McGregor who have made this win possible. Credit goes to them.

Want to upgrade your IT to a world-class IT Partner?
How does your current IT provider compare to our award winning service?
Discover what makes us stand out from the crowd and why that can truly help you to achieve your goals.
Get in touch today to find out how surprisingly affordable it can be...
Just wanted to say a big thank you to Dan for his help today. Above and beyond and very patient with a beginner like me.

- Read in full
Pegasus Couriers
Daniel Floyd, Pegasus Couriers