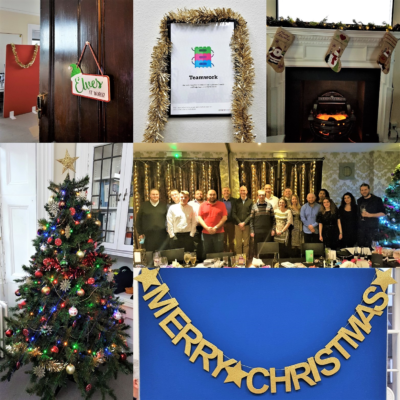 Christmas has arrived at Grant McGregor!
We've been getting into the Christmas spirit here at Grant McGregor. The elves have been busy trimming the Christmas tree and decorating the office with lots of festive garlands and ornaments!
Also, over the weekend all of the GM team got together for a Christmas lunch, which gave us a lovely chance to catch up out of work, share some laughs & food and celebrate together.
And as we are approaching the festive season, below is some information on our opening times:
We will be open Monday 24th December 2018 our standard hours 08:30 – 17:00, closing 25th & 26th December. We will be open again on Thursday 27th, Friday 28th and Monday 31st December - 08:30 - 17:00. After closing for New Year we will then re-open on Thursday 3rd January 2019 at 08:30.
For all client support we can be contacted as normal on servicedesk@grantmcgregor.co.uk or phone 0131 603 7911.
We'd like to take this opportunity to wish all of our clients, suppliers and all those who we may get the chance to work with in the future, a very Merry Christmas and a Happy New Year from all at Grant McGregor!
Just wanted to say a big thank you to Dan for his help today. Above and beyond and very patient with a beginner like me.

- Read in full
Pegasus Couriers
Daniel Floyd, Pegasus Couriers