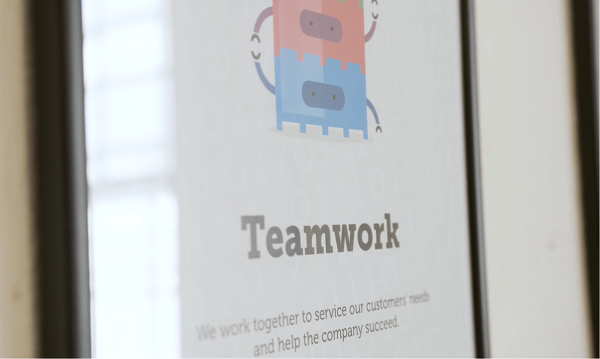 Grant McGregor was featured in Friday 21st July's edition of the Edinburgh Evening News, regarding the Scottish Government's campaign to encourage businesses to recognise the benefits of employing people with disabilities.
John Aithie joined us at Grant McGregor in 2016 initially on a work placement before becoming a Service Desk Support Assistant on a fixed-term contract. John has had mild high-functioning autism since birth and found it difficult at first to secure a role within IT due to his disability. But thanks to Intowork - an Edinburgh-based employment support service for disabled jobseekers - he managed to land his dream role with Grant McGregor.
About finally managing to secure paid work, John said:
"I would say to anyone else that has autism or a disability, never give up, there are companies out there, who are willing to look past your disability and look at the skills and abilities you can offer."
GM Director, David Lawrence, is keen for other SMEs to also support this drive to and employ disabled people;
"I would definitely encourage other small businesses to consider the role a disabled person could play in their workforce, speaking as a business who has benefitted."
Grant McGregor is proud to be part of this campaign to help tackle employment barriers for disabled people and proud of John for the contribution he has made to GM.
David and John were also featured in a short video for the campaign, explaining their story:
https://www.youtube.com/watch?v=RgeJWVpNIYQ
See below for the full Edinburgh Evening News article: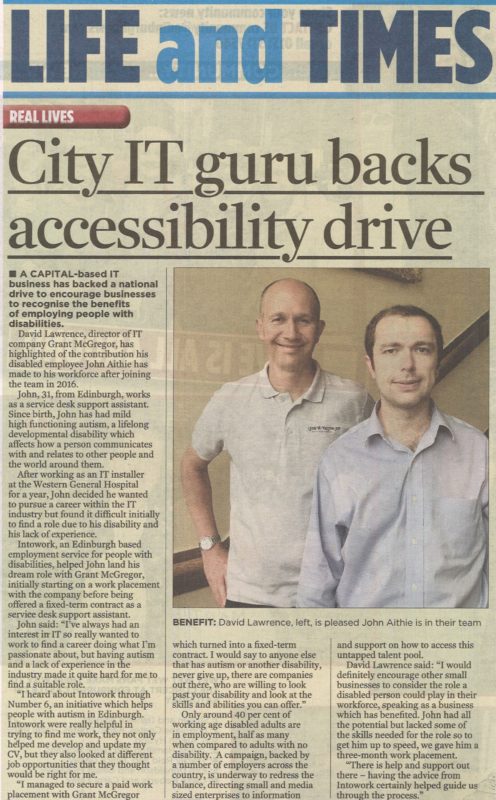 Just wanted to say a big thank you to Dan for his help today. Above and beyond and very patient with a beginner like me.

- Read in full
Pegasus Couriers
Daniel Floyd, Pegasus Couriers