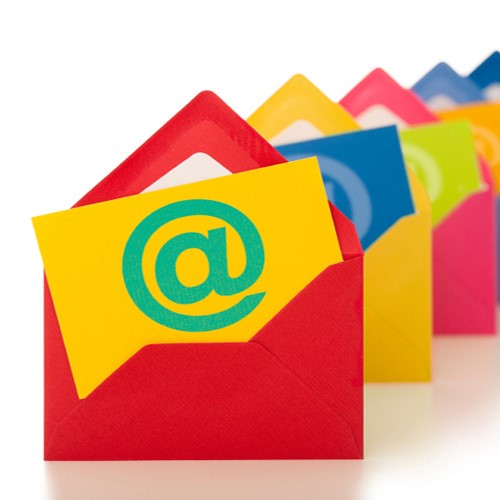 Today the majority of businesses rely on email as their primary form of communication. With this in mind, it's important that they can harness and use the wealth of information that's stored in email inboxes and folders. It's also vital that executives and managers understand their regulatory obligations to ensure email records can be easily gathered.
Below we've explained why adding email archiving and retention to your email security services is beneficial to your business and how it goes beyond simply recovering lost and accidentally deleted emails.
1. Meet compliance standards and minimise legal risks
With enterprises of all sizes becoming increasingly reliant on email, the business value of their content is growing. In order to protect the increasingly valuable information stored in emails (a type of intellectual property), a number of standards and regulations have been created to ensure businesses are compliant.
Modern email archiving solutions including Grant McGregor's Managed Archiving and GFI Archiver are designed to help companies meet regulatory requirements such as British Standards Institutions, the Data Protection Act 1998 and the Freedom of Information Act 2000.
When email archiving and retention services are used, old emails can be easily accessed and audited for policy compliance.
By archiving and retaining your emails, you can keep a solid record of what happened when and who said what, which will be very useful in the case of litigation or an internal investigation.
Our IT experts recommend that companies retain project emails in a central archive for at least six years before they consider deleting the information. This will ensure that organisations can appropriately respond to any disputes that arise. When companies are suing each other, they have the right to ask the other party for relevant documents and if these documents are emails, the process is known as e-discovery.
If you fail to archive your emails correctly, you could end up incurring significant costs and time trying to recover back-up files in order to comply with your e-discovery obligations. By simply using a service like Managed Email Archiving or GFI Archiver, you can have the peace of mind that all of your emails will be archived safely for easy and rapid recovery.
2. Turn your email store into a valuable communications database
A wealth of untapped information exists inside your email system but it's often stored away in private folders or user's inboxes. It can be difficult or near impossible for managers and supervisors to review all email information concerning a particular job, project or client in one place.
With a ready-indexed and separate database of all email, searching across email within a team or across the entire organisation becomes an everyday, easy task.
With a suitable level of access permissions a user, supervisor or manager can perform a quick search across all emails on a particular word, term or sequence of terms to view email communications into/ out of and within the whole organisation.
Some email archiving systems, such as GFI Archiver also add powerful, containable reports so that managers can quickly and effectively review email communications. GFI Archiver now also offers the same archiving power beyond email alone so that company files can also be easily indexed and searched.
3. Save on unpredictable storage that's tricky to manage
A final reason you should add email archiving and retention to your IT services is that it will save on storage, leading to improved email management efficiency and server performance.
Email stores can grow very large and unwieldy, especially if users 'squirrel away' lots of emails with hefty attachments. Typically, as a user starts to reach their email storage limit, their speed of email access slows down to a snail's pace and it is necessary to export older emails into a separate store, known as a PST file. A service like GFI Archiver will automatically archive emails into a central location, so you can reduce reliance on difficult-to-manage PST files and retrieve files within a few clicks of your mouse.
More and more people are moving to hosted email services such as Microsoft's Office 365. This does have lots of benefits but still has some notable limitations on the length of time email is retained for and the space allowed for each mailbox user. Having a separate email archive offers a secondary back-up on the one hand but also brings you a far greater retention term (and easily-searched store) than is standard with Microsoft's service.
Using an email archiving service will also reduce your infrastructure costs as a result of lower storage requirements.
GFI Archiver - If you are ready to explore an email archiving and retention service, then we definitely recommend taking a look at Grant McGregor's easy to implement Managed Email Archiving Service which can readily store your emails for up to 10 years. Alternatively, GFI Archiver is an email and messaging solution that's designed to help you get the most from your email by boosting productivity, improving email management and achieving compliance. As well as archiving your emails, files and calendars it also works to limit legal risks and provide you with insightful reports that help you to make better decisions from your business email communication.
Conclusion
Email is something that all businesses take seriously but few organisations use archiving to meet modern regulatory and management requirements. Whether the emails in your inbox are clogging up your servers or you are concerned about compliance and litigation, it is highly recommended that you consider adding email archiving and retention to your email security services today.
To discuss how you can add Managed Email Archiving or GFI Archiver please get in touch with Jon Towers at Grant McGregor on 0131 603 7910 today..
Image source: https://farm8.staticflickr.com/7336/9162677329_61f9497ed6.jpg
Image credits: ReHuL Rodriguez
Just wanted to say a big thank you to Dan for his help today. Above and beyond and very patient with a beginner like me.

- Read in full
Pegasus Couriers
Daniel Floyd, Pegasus Couriers