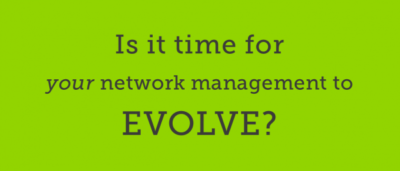 Network Management has evolved...are you managing to keep up?
In a recent survey by Redmond Magazine of network priorities, 300 busy IT Managers voted for what they needed most.
With the growth of wireless, BYOD & increasing network sophistication, IT professionals continue to search for the best combination of tools and tactics to not only manage, but evolve their network management.
Here's some key 'take-aways' from the survey: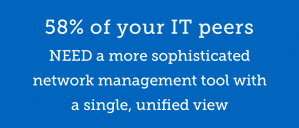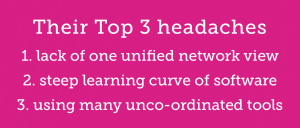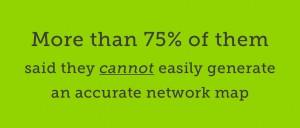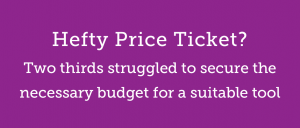 Conclusions?
So, whilst many want a more effective, co-ordinated suite of tools with a unified view and sophisticated trouble-shooting, many struggle to find the time, or the money, to implement the network management solution they so badly need!!
Yet the right solution is surprisingly affordable...
From as little as £7.50 a day for up to 25 servers (or network devices like switches) you can have absolute peace of mind...using a powerful management toolset, with one unified overview, plus up-front support & assistance that'll get you up & running quickly.
This complete Software & Services package is available exclusively from Grant McGregor - and includes everything you need to get started with managing your network more effectively.
Take 5 minutes to find out more for yourself...if you want to become master of your own network then Grant McGregor & WhatsUp Gold can help you get there...
Our WhatsUp Gold expert team can help you with all the pre-sales technical help and guide you through the licensing and add-ons to ensure you get the product set you need at a truly affordable rate. Our technical team can then provide additional services to help you to deploy, configure and better manage WhatsUp Gold so that you can better manage your network - and find the time to evolve it.
Give our man, Rob Flannigan a call or get in touch with him through our Contact Us page - he doesn't bite as these happy WhatsUp Gold customers (and these too) can testify!
Just wanted to say a big thank you to Dan for his help today. Above and beyond and very patient with a beginner like me.

- Read in full
Pegasus Couriers
Daniel Floyd, Pegasus Couriers