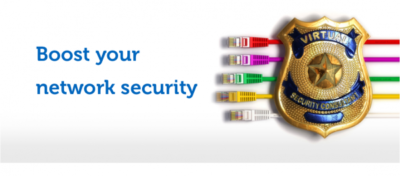 GFI LanGuard attends to your increasingly diverse networks.
GFI Software's award winning Patch Management and vulnerability scanning solution GFI LanGuard is being upgraded this week with the consensus being it is the most comprehensive and sophisticated version yet.
GFI LanGuard acts as your virtual security consultant with patch management, vulnerability assessment and network auditing - all under the same roof!
The 2014 version released this week is paying attention to the changing network infrastructure of many companies and organisations - in particular the use of mobile devices - with new features which truly allow IT managers to maintain and secure their increasingly diverse networks.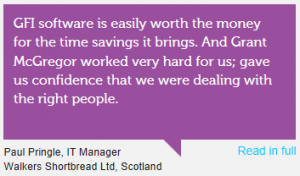 GFI LanGuard 2014 includes:
Agent-less smartphone /tablet Vulnerability scanning that supports IOS, Android and Windows Phone.
Linux Patch Management includes Red Hat Enterprise Linux, Ubuntu, SUSE, OpenSUSE Cent OS and Debian.
Mobile Device Inventory Reports to see who and what is connected to your network Extended Patch Management with 50+ supported third party applications.
Review some of the applications covered in this LanGuard knowledgebase article.
GFI LanGuard Licence Model
There has been a slight change to the way this product is licensed.
Rather than being licensed per IP address, it will now be per device.
The pricing structure is exactly the same with 100 computers coming in at only £10.00 a license.
You can see a full GFI LanGuard price list here
Keen to find out more?
To learn more about how GFI LanGuard 2014 could help you to boost your network security, please contact David Bell on 0131 603 7912 or visit our GFI LanGuard information page.
Or use our contact us form and visit our GFI LanGuard page to arrange a free trial.
We can also arrange a brief overview of LanGuard with one of our Certified Technicians who can talk you through all of the features and answer any technical questions you may have.
Just wanted to say a big thank you to Dan for his help today. Above and beyond and very patient with a beginner like me.

- Read in full
Pegasus Couriers
Daniel Floyd, Pegasus Couriers